Fire At Sea comfortably remained top of the pile, with the new entries failing to post significant scores.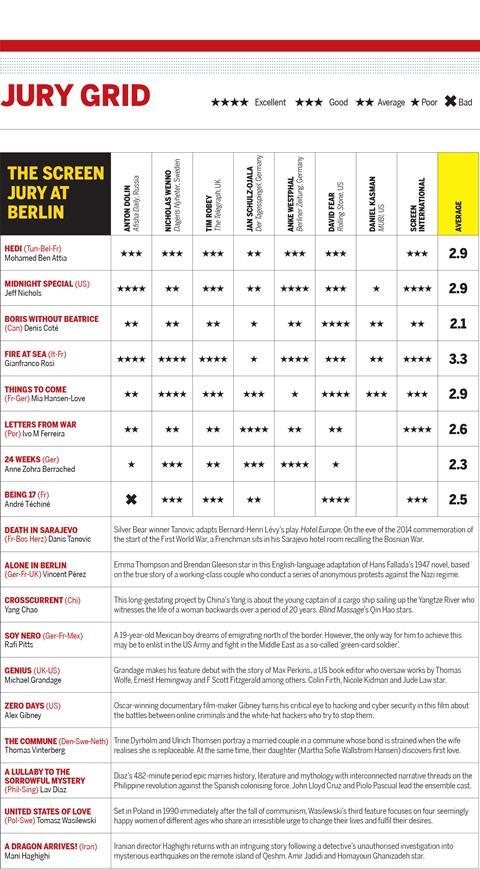 Sunday's three new entries on the 2016 Berlinale Screen Jury Grid all proved divisive, picking up mixed scores across the board.
Andre Techine's Being 17 scored the first X (no score) of the festival, from Anton Dolin, though also clocked up a top-rating courtesy of David Fear. Overall it rated 2.5, though there are two scores yet to be declared.
Ivo Ferreira's Letters From War posted a slightly better 2.6 overall, including two top ratings from Jan Schulz-Ojala and Screen.
Anne Zohra Berrached's 24 Weeks languished to a rating of 2.3, the second lowest score to date behind Denis Cote's Boris Without Beatrice.
Still topping the table is Gianfranco Rosi' documentary Fire At Sea.
Monday's titles are Denis Tanovic's Death In Sarajevo, Vincent Perez's Alone In Berlin and Yang Chao's Crosscurrent.