Lauri Tilkanen, Jessica Grabowski and German Werner Daehn also added to cast.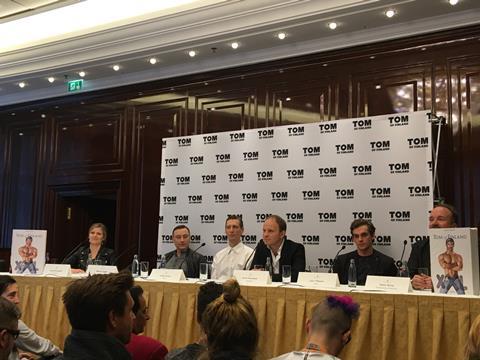 Pekka Strang (Producing Adults) will lead Dome Karukoski's Tom Of Finland, which has also added Lauri Tilkanen, Jessica Grabowski and German Werner Daehn to its cast.
Aleksi Bardy wrote the screenplay for the film, which tells the life story of Touko Laaksonen, a man who would become known around the world by his nom de guerre "Tom Of Finland".
Finnish production outfit Helsinki-Filmi is producing the project in co-production with Sweden's Anagram Väst, Denmark's Fridthjof Film and Germany's Neutrinos Productions.
The cast were revealed during a press conference at the Berlinale, at which director Karukoski stated: "It's incredible to think that this person from a small country like Finland could change the world.
"When Aleksi said we should do Tom of Finland - I started reading about him, talking to people who knew him, and for me I thought it was an important story to tell, and important for the people of Finland."
Speaking at the same event, lead actor Strand referred to his casting as "the role of a lifetime".
Principal photography will begin in Spring this year.
Screen revealed earlier this week that Protagonist Pictures are handling international sales on the project.