Jerzy Sladkowski's documentary centres on an autistic man whose mother attempts to make him 'normal'.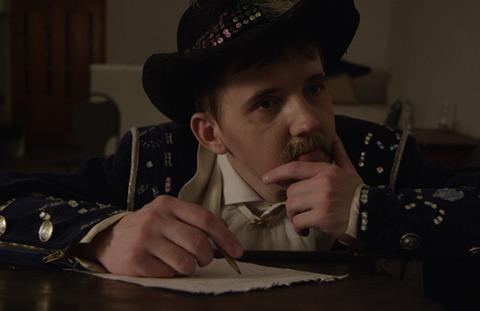 Paris-based documentary specialist CAT&Docs has acquired international rights to Jerzy Sladkowski's Don Juan, which last night won the IDFA Award for Best Feature-Length Documentary.
Maelle Guenegues, who handles acquisitions at CAT&Docs alongside company president Catherine Le Clef, said the pair had screened the film early on in International Documentary Festival Amsterdam (IDFA) (Nov 18-29).
"We immediately agreed it was our type of film," said Guenegues. "It's a very intimate documentary about an autistic boy whose mother is putting him through all sorts of treatments to make him a real man.
"It reads like a fiction. It's a great story, very well done."
Polish-born, Sweden-based Sladkowski is best known for his award-winning 2010 film Vodka Factory, which captured the humdrum lives and contrasting dreams of female factory workers in Russia.
Don Juan takes him back to Russian, to the city of Nizhny Novgorod, where he follows 22-year-old Oleg, a retiring young man suffering from autism whose mother is determined to jolt him out of his shell and make him "normal".
It is the second-year running the company has represented IDFA's winning film. Last year's winner, Of Men and War by Laurent Bécue-Renard, was also its slate. Kino Lorber released the film in the US on Nov 6.
Other competition titles on the CAT&Docs IDFA 2015 slate include Thy Father's Chair and Sonita.
The latter title, by Iranian director Rokhsareh Ghaem Maghami, follows a young female Afghan rapper living illegally in Tehran, caught between modern aspirations and a traditional family that wants to marry her off to raise money for her brother to acquire a bride. It has topped IDFA's audience poll all week.
The company also recently took international sales on Sean McAllister's A Syrian Love Story, winner of the Sheffield Doc/Fest in June, which has packed out screenings during IDFA.
"It brings a human face to the refugee crisis," said Guenegues. "We're particularly thinking about the best way to bring the film to the States.
"It's especially relevant there right now, where they're talking about not taking any more Syrian refugees."