CPH:DOX has announced its 2014 programme including more than 200 documentaries from around the world.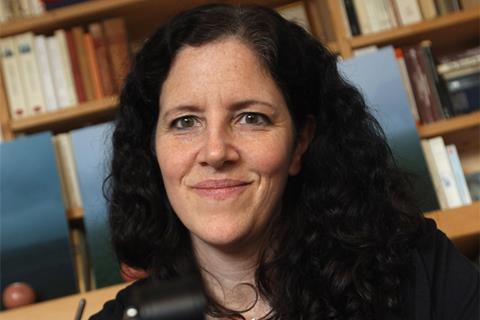 Laura Poitras will serve as guest curator, working on the surveillance-themed programme Astro Noise, who will also screen (in competition) her new film Citizenfour about NSA whistleblower Edward Snowden.
There are four world premieres in the main DOX:AWARD competition (full list at end of story).
An art film programme will include a special focus on Keren Cytter.
This year the festival launches a new festival format called Megatrends, which includes the surveillance programme as well as focuses on technology, the economy, inequality, and Africa.
The festival's new ambitions this year also include screenings in the whole capital region, with DOX:ON:TOUR. As previously reported, the festival's opening film 1989 by Anders Østergaard will not only be screened in the DR Concert Hall in Copenhagen, but also simultaneously in theatres across the country, and in more than ten different countries in Europe.
The investigative journalism F:ACT strand includes films such as Sugar Blues about sugar addiction, Just Eat It about food waste, Merchants of Doubt about lobbyists and pseudo-scientiest, and Drone about drone warfare.
The festival's unique offerings include a teaparty, circus tent-screenings, a 15k race tied to Palestine Marathon, a activist-feminist party for I Am Femen, and an erotic store after party for Love Hotel. There will be 16 films about music and 22 concerts, plus a DJ set from Mike Skinner (aka The Streets).
Director Tine Fischer said: "CPH:DOX has over the last years seen overwhelming attention from both the international film world as well as our own national industry and audience. We would like to acknowledge this attention with a programme that not only shows the world the best and bravest of the international documentary scene, but also in a wider sense has real potential to enter our private and collective spaces – and create change."
She added: "The documentary film is one of the arts that actually has something to offer in terms of creating social and political reflection. And we would like the festival to guarantee that the potential for change is put into action. We are confident that the audience is ready for it."
2014 DOX:AWARD competition
1989
Anders Østergaard and Erzsebet Racz – world premiere (Denmark)
Actress
Robert Greene (US)
Approaching the Elephant
Amanda Rose Wilder (US)
Horse Money
Pedro Costa (Portugal)
I Want to See the Manager
Hannes Lang - world premiere (Germany/Italy)
Scenario
Philip Widmann and Karsten Krause (Germany)
Stranded in Canton
Måns Månsson and Li Hongqi - world premiere (Sweden, Denmark, China)
The Fortune You Seek Is In Another Cookie
Johannes Gierlinger - world premiere (Austria)
The Look of Silence
Joshua Oppenheimer (Den, Indo, Nor, Fin, UK)
All Fall Down
Mary Posatko and Emily Topper
Citizenfour
Laura Poitras (US/Germany)
Democrats
Camilla Nielsson (Denmark)
The Postman's White Nights
Andrei Konchalovsky (Russia)
Storm Children Book One
Lav Diaz (Philippines)