Toronto International Film Festival director and CEO has revealed further details of Toronto's new Platform section, which will be the festival's first competitive section.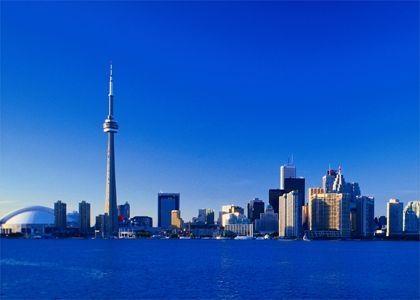 Platform will kick off this year with 10 to 12 international features selected, and a jury of three international experts deciding on one 'best film' winner who will receive a $25,000 prize.
The festival said the selection for Platform will be films of "high artistic merit that demonstrate a strong directorial vision by significant international filmmakers".
The films are expected to not have North American distribution already in place.
Handling explained to Screen: "It's our 40th anniversary, so that's time to take stock, it's a real opportunity to position yourself for the future, position yourself in the landscape and the market."
The section will essentially aim to garner more attention - from the industry, local audiences and press - on the international auteur works by mid-career film-makers who can sometimes not get enough attention as part of Toronto's large programme with so many high-profile films.
"We want to recalibrate a little bit and have this focus on international cinema," said Handling.
"We have so many titles, it's about how do we put a special focus on them and position and give them a bump in the eye of the media, the audience, the market.
"It's not designed for the master filmmakers, they don't find it as difficult to get attention from media and public and distributors.
"It's more filmmakers in mid-career who are making superb work, maybe they've done one or two films before."
Handling said the section would primarily be devoted to work that is not in the English language, although foreign filmmakers working in English might be considered in some cases.
This is in part a response to the shrinking numbers of foreign-language films acquired for theatrical release in North America.
"We do want to focus on films with North American rights available so we're intervening in the marketplace in a key way," Handling noted.
"There are no hard and fast rules. Cameron [Bailey, artistic director] and I don't want this to be overwhelmed by English-language material…The Americans and British and Australians already feel very comfortable in Toronto."
He said titles from recent editions of TIFF that would be the kinds of films to show up in Platform include Pawel Pawlikowski's Ida, Martin Provost's Violette and Christian Petzold's Barbara, or films by Pablo Trapero.
"I admire the work of some of these directors so much, they deserve the festival's resources," he said.
There is no premiere status requirement for the section, which should help alleviate jitters from other autumn festivals such Telluride and Toronto.
Handling said TIFF had spoken to sister festivals in the past few months to discuss the new initiative with them.
"There's no real rivalry, we're all trying to do the same thing," he said, about trying to get attention for strong auteur films.
Handling said he didn't even think of Platform as a traditional competition: "It's not what Cannes does and Berlin does…it's smaller, much tighter, with only one prize.
"It's comparable to what Un Certain Regard does in Cannes - it's a juried section and they give one prize."
TV in the spotlight
Toronto is also launching a new TV programme, Primetime, with Michael Lerman heading its programming team.
As Handling explained: "We've grappled not just at the festival but institutionally about how much television programming should we be showing?
"So many film-makers are working in TV; not just now, but in the last 30 years or so with something like Lars von Trier's The Kingdom and Fassbinder's Berlin Alexanderplatz."
Toronto has in recent years showcased TV titles such as Burning Bush, Southcliffe and Gomorrah.
"We're all reading about another golden age of television," he added. "People have approached us in the television industry, looking for a showcase.
"It's the right moment for us to venture into the area in a very controlled way, a focused way."
He expects the Primetime to include six to seven titles in its first year. The selection will seek out international work in addition to English-language series.
Handling added, "It's a natural evolution. Partially its driven by filmmakers being driven into this area."