Newsroom drama starring Robert Redford and Cate Blanchett premiered at Toronto.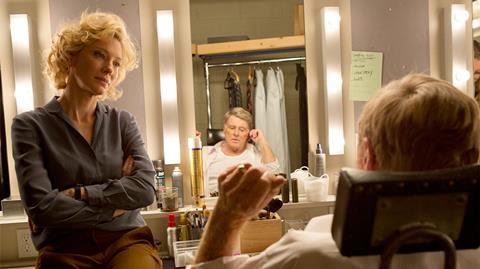 Truth by James Vanderbilt has been named the opening film of the 10th Rome Film Festival (Oct 16-24), under new artistic director Antonio Monda.
US screenwriter James Vanderbilt, who penned Marc Webb's The Amazing Spider-Man 1 and 2, and Zodiac by David Fincher, makes his directorial debut with Truth.
The film, starring Oscar-winning actors Cate Blanchett and Robert Redford, is inspired by the book Truth and Duty: The Press, the President, and the Privilege of Power written by journalist and television producer Mary Mapes.
Mapes, who will be played by Blanchett, worked on the CBS television programme "60 Minutes" with renowned anchorman Dan Rather (Redford).
The film focuses on the events that led to the controversial case known as "Rathergate", which concerned the allegedly preferential treatment that George W. Bush received in being posted to the National Guard, to avoid deployment in Vietnam.
This unconfirmed story aired in 2004 just two months before the US presidential elections, and brought about Rather's resignation and Mapes' layoff, bringing the entire CBS News division to the brink of collapse.
Co-starring are Dennis Quaid, Topher Grace and Mad Men star Elisabeth Moss.