Also… Chris Carter reopens The X-Files and Sion Sono discusses his Fukushima-set sci-fi.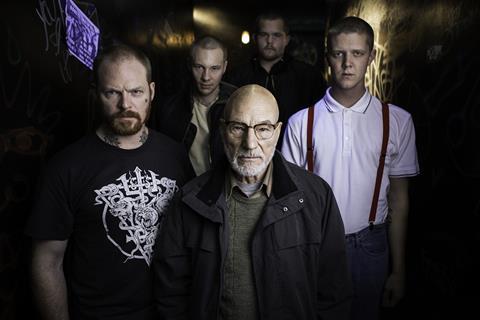 The all-woman jury at the 15th NIFFF's (Neuchâtel International Fantastic Film Festival) has awarded the festival's main prize, the H.R. Giger "Narcisse" award for best picture, to Jeremy Saunier's Green Room.
The jury led by Zoe Bell (Death Proof) called Saunier's film "an unstoppable and irresistibly dark coming-of-age survival, and a punk rock killer machine of a story".
With the Narcisse award, Saunier also wins a cash prize of 10,000 Swiss francs (approx $10,650) from the city of Neuchâtel.
Another of the festival's main awards, the Méliès d'argent for best European feature, went to Anders Thomas Jensen's Men & Chickens.
Meanwhile, NIFFF's international critics' award went to Karyn Kusama's The Invitation.
The fast-growing film festival, which has a budget of €1.7m and is now one of the major movie events in Switzerland, reported more than 35,000 tickets sold this year.
Chris Carter opens X-Files
Special guests included X-Files creator Chris Carter, who came to Switzerland mid-way through the shooting of the new X-Files series, due to be broadcast early next year.
Carter confirmed that further episodes of The X-Files are likely to be made if the new series is successful.
At this stage, however, he has no immediate plans to make further feature films after The X-Files (1998) and The X-Files: I Want To Believe (2008), although he hasn't "ruled out" the mystery series returning to the big screen.
"We made two different movies, what I would call a big Hollywood movie the first time out, even though its budget was meagre by current feature standards, and the second time out we made something very small," Carter told ScreenDaily.
"I learned a lot in that experience about what the big screen demands and what the big screen audience now demands of a feature.
"If I were to do it again, I would go about it a way anyone who had my experience would go about it. You would want to make the bigger movie."
Carter described I Want To Believe as the equivalent of a feature film version of a standalone episode of the series.
"It wasn't a big canvas story," he said. "It requires a big canvas story on the big screen."
Sion Sono
Another prominent guest at NIFFF, Japanese director Sion Sono, revealed further details of his next feature, Whispering Star.
The film has been partly shot in the "no man's land" restricted area around Fukushima, site of the huge nuclear accident in 2011.
Sono described the film as sci-fi movie about a female robot delivering products on different planets. The majority of the cast members are "real people" who escaped Fukushima after the blast.
With Whispering Star in post-production, the prolific Japanese director is already planning further features.
He will be making Gravity Of Summer, a road movie that he hopes to shoot in the summer, and he is also planning to venture into English-language filmmaking.
All-female jury
Anaïs Emery, artistic director, welcomed the all-female jury, which comrpised: Zoe Bell; Sabrina Baracetti (Udine Far East Film Festival president); Julie Bergeron head of industry programme, Cannes Marche du Film; filmmaker Axelle Carolyn; and artist Sylvie Fleury.
"Fantastic films are male-dominated for sure but that shouldn't be," said Emery.
"It happens lots of times that juries are 100% masculine and no-one says anything. For our 15th anniversary, it (the all-female jury) was a way to show the festival must be experimental. It must keep its transgressive character."
Emery also pointed to the increasing number of female producer and directors active in fantasy film as well the increasing number of female critics writing about it.
Genre films
Emery has been talking up the event's relevance for the Swiss and European industry. Rather than set up a coproduction market, the festival has been focusing on industry events based around VFX and scriptwriting. The goal is to stimulate the production of more genre movies within Switzerland.
"We are conscious that genre film will not (ever) dominate Swiss production but, in the future, they (genre films) will be more numerous," Emery said.
The festival opened with web series HELLvetia, directed by Ramon & Pedro. The comedy-horror series was the winner of a contest NIFFF organised last year with a local broadcaster.
Choosing the web series to launch the festival was, Emery said, a way "to underline the fact that NIFFF really wants to be platform for the new generation of filmmakers and producers in Switzerland who want to produce genre films."
Other NIFFF guests this year included Australian director Russell Mulcahy and British sci-fi writer Michael Moorcock.
There were 129 films screened in all (107 feature films and 22 short films) from 30 countries. These included nine world premieres and 11 international premieres.