EXCLUSIVE: Festival patronized by Vanessa Redgrave at a loss over last-minute government decision.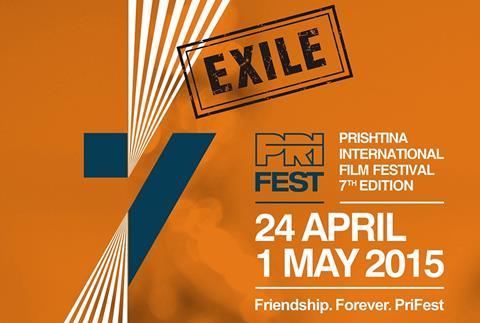 The Pristina Film Festival has been cancelled by organisers one month ahead of its expected start date after the Kosovan ministry of culture slashed funding for the event by 78%.
The seventh edition of the festival, patronized by Vanessa Redgrave, was due to run April 25 to May 2.
Organisers lamented the last-minute slash in budget and a lack of communication from the ministry, which it says also influenced a decision to remove the festival's main venue from contention.
Preparation for the popular Pristina event was well underway with lineups in place and guests already invited.
The event traditionally includes regional pitch award The Best Pitch, co-production forum PriForum, workshops, masterclasses, territory focuses and LGBT strand Let it Be, launched in collaboration with LA Outfest.
Previous editions of the festival have hosted more than 400 features and industry including Vanessa Redgrave, Stephen Frears, Samuel Maoz, Danis Tanovic, Eva Orner, Jasmila Zbanic and Joshua Marston.
Organisers are at a loss as to why the festival's budget, which had remained consistent for six previous editions, has been cut so dramatically at such short notice: "This fact unfortunately makes us come to the conclusion that this Minister (appointed just three months ago) doesn't understand and doesn't even want to try and understand the importance and the role that an international film festival like PriFest plays for a fragile film industry like the one in Kosovo and also the important factor that this festival plays for the cultural diplomacy of the young country like Kosovo."
However, organisers pointed to the move as consistent with recent curtailments to the industry, including removing a film law from parliament, sacking the managing board of the Kosovo Cinematography Center and questioning Kosovo's pavilion at the Cannes Film Festival.
They also pointed to the inclusion of an LGBT strand as a potential cause of consternation.
Organisers are now planning a symbolic, non-funded event 'in exile' in Tirana Albania in April.