Elizabeth McIntyre wants to inspire documentary producers and help them learn from one another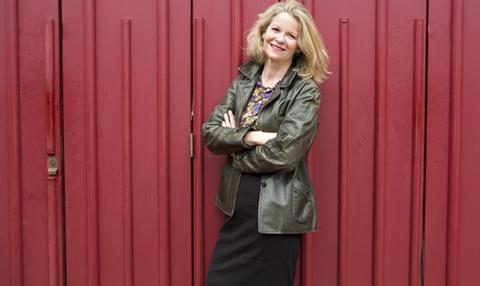 Elizabeth McIntyre has urged the documentary community to break out of its silos as she gears up for her first Sheffield Doc/Fest as festival director and chief executive.
Two months into her "dream job", the former Discovery Networks International commissioner said the event could help to accelerate the breaking down of genre barriers across documentary cinema and factual TV.
She name-checked projects as diverse as The Act Of Killing and Gogglebox, and said documentary producers of all kinds could learn from one another.
"It's not just about TV producers and commissioners sticking to their own genres. I want Doc/Fest to be holistic, and for delegates to be inspired by its different elements.
"Of course there are differences between theatrical release films and formatted factual series, but what works best is when people find inspiration across the disciplines – by seeing different types of non-fiction storytelling."
New initiatives
After a "big listening exercise" over the summer, DocFest has also come up with a handful of new and rejigged initiatives.
It is launching an On-Screen Factual Talent Market, which is designed to help usher in a fresh wave of talent.
Academics and experts from science, arts, engineering and politics, as well as other niche areas, will be connected to factual and specialist factual producers and commissioners via curated one-to-one meetings.
McIntyre said the aim was to identify diverse talent that could offer expertise on everything "from core subjects to the eclectic and bizarre".
Selected new talent will also receive pitch training. Experts interested in participating can apply, with DocFest accepting submissions until 25 January.
McIntyre is also keen to keep the festival at the forefront of inter active storytelling, especially virtual reality.
Those elements of the festival are led by Mark Atkin, and McIntyre said there is "a real buzz" about DocFest's Interactive Market. It generated deals of £250,000 in 2014, but this surged to £1.5m in 2015 and is still growing.
"There's a great debate on how to engage young audiences, and content that can be clicked, touched and explored really informs that debate."
McIntyre acknowledged she was "lucky to be taking the baton on from Heather [Croall], who did a fantastic job".
The film submission period for DocFest 2016 runs until 7 February. McIntyre said the work being sent to the festival was a diverse as ever, and that she had noted a trend for docs to address either "first-world dilemmas or developing-world dilemmas".
"There are many films that explore how people are responding to, or making sense of, a world filled with anxiety. In some cases that's through humour, in others through taking risks. It's fascinating."
She is also keen for the festival to "give back", both to the wider community and by doing all it can to improve the industry.
"My grandmother Mary was probably the biggest influence on my life. She was a communist, a feminist and an atheist, and my upbringing really gave me a sense of social responsibility. I'm so keen to bring that to DocFest," she said.
Plans for 2016 include a selection of interpreted screenings for the deaf and hard of hearing, and the launch of a crèche service, which is open to all delegates with young children.
"Over the years, some women with young children have said to me that coming to Sheffield is hard, or I've seen them having dinner with a commissioning editor with a two-year-old tucked under their arm."
"I'm a realist. I want these things to happen for the good of the festival, but they are also the way to make the best of the industry – they get the best ideas to the table and empower the best talent."
DocFest also has a new logo after Sheffield design agency Peter & Paul won a UK-wide tender.