Tallinn Black Nights Film Festival has again placed a focus on the Estonian music scene with the sidebar Soundscapes (Nov 15-17).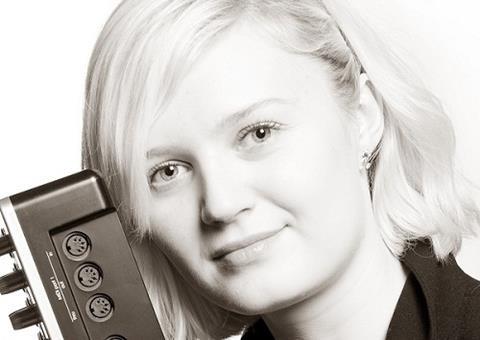 Now in its fourth year, the section features five Estonian composers who present outtakes from their recent scores to international film directors and producers.
"Music is a part of Estonia's DNA," said industry director Sten-Kristian Saluveer, referring to the country's long-standing tradition - the Song and Dance Festival - that sees 20,000 choir members sing to an audience of 80,000.
"This is something all Estonians have grown up with, and it is reflective in the country's innovative sounds today which includes world-class composers Arvo Pärt and Erkki-Sven Tüür."
Composers
In a non-competitive format, the composers presenting work are:
Liina Kullerkupp, composer for the Estonian film Secret Society of Soup Town;


Marianna Liik, winner of 2014 SoundTrack_Cologne Festival's Film Music Award;


Sten Sheripov, composer, producer, musician, and sound designer whose styles range from orchestration to acoustic and electronic creations;


Tiit Kikas, composer for Estonian film Ghost Mountaineer, whichhas its world premiere in this year's Tridens First Feature Film section ;


Liisa Hirsch, experimental musician/ composer and best composition prize winner in Holland at the Erenprijs Young Composers Meeting 2015.
"The aim is to help bridge contemporary film and the rich world of Estonian music, as well as introducing the cinematic side of Estonia's talented composers," said film music showcase producer Martina Tramberg.
Past events have proven there is interest in such creative networking, referencing director Alexandre O. Philippe (The People vs George Lucas) who participated in last year's Soundscapes event, and is now using Estonia as his musical base for upcoming documentary 78/52 that pays tribute to the iconic shower scene in Alfred Hitchcock's Psycho.
"The Estonian music showcase was a revelation for me," said Philippe. "I was so moved by the performances and impressed by the world-class caliber of musicians that I approached Sten Saluveer to discuss the possibility of recording our strings-only score for 78/52 in Estonia.
"I am thrilled to partner with such an extraordinary pool of talent to bring composer Jon Hegel's score to life."
Workshops
Citing modern day cinematic music as "muddled down" due to tight budgets and licensing restrictions, Saluveer decided to spotlight the issues pertaining to commercial film scores.
Led by Danish composer Halfdan E (Borgen), an informal workshop titled 'To Score or Not To Score?' will be held for directors and composers on how and where to use music in films.
"There is a fine line with music licensing. While it is important artists are properly compensated, it is also important music is not over-licensed so there is more energy and freedom in creating scores," said Saluveer.