Philip Yung's Port Of Call to close the festival.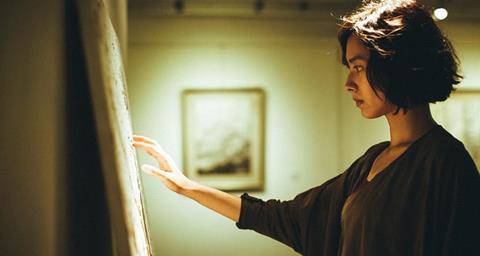 Sylvia Chang's Murmur Of The Hearts will open this year's Hong Kong International Film Festival (HKIFF, March 23-April 6), while Philip Yung's Port Of Call will close the event.
Chang was previously named as the Filmmaker in Focus at this year's HKIFF, which will screen 14 of her films. Murmur Of The Hearts, in which she goes back to her Taiwanese roots, stars Isabella Leong, Joseph Chang, Lawrence Ko and Lee Sinje.
Yung's Port Of Call is a crime drama starring Aaron Kwok.
Other Hong Kong films receiving their world premiere at HKIFF include Lau Ho-Leung's Two Thumbs Up, starring Francis Ng, Simon Yam and Leo Ku, and Fruit Chan's documentary My City about well-known local writer Xi Xi.
HKIFF has also collaborated once again with Youku on an omnibus film, which will receive its receive its world premiere at the festival. Beautiful 2015 will include short films from Iran's Mohsen Makhmalbaf, Taiwan's Tsai Ming-Liang, China's Huang Jian-Xin and Hong Kong's Yim Ho.
The festival will also feature a sidebar on German cinema; a retrospective of Japanese director Mikio Naruse, marking the 110th anniversary of his birth; and a series of masterclasses with Makhmalbaf, Peter Greenaway and Porgutal's Pedro Costa.
Makhmalbaf will also head the jury for the Young Cinema Competition. Fellow jurors include Hong Kong actress Sandra Ng, US producer Chris Lee and US critic Jonathan Rosenbaum.
Tsui Hark's The Taking Of Tiger Mountain will be screened at the Awards Gala night.
The festival is also building on its community outreach and audience development initiatives with free Community Screenings and subsidised Student Screenings.