Jordan McGarry joins Film London as head of talent development and production, taking over from Deborah Sathe.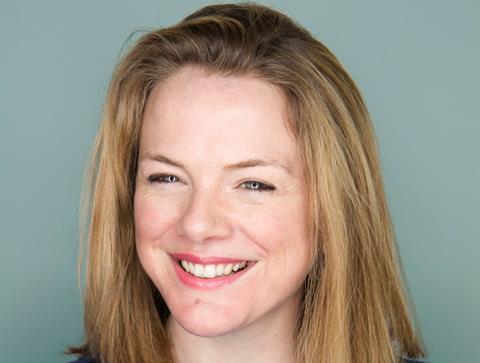 Film London has appointed Vimeo exec Jordan McGarry as its new head of talent development and production, as of August 1. Deborah Sathe had held the post but, as previously revealed by Screen, is moving to Cinestaan International.
McGarry had been with Vimeo for five years, most recently as director of curation. She worked on key projects such as Vimeo On Demand, Vimeo Brand Studios, Vimeo Originals and the Staff Picks channel.
Prior to joining Vimeo, the London native worked as executive producer for Partizan Films, she has also worked as a journalist and commisioner for the likes of Dazed & Confused, Nowness, the British Council and the Edinburgh International Film Festival.
She will now oversee Film London's Microwave filmmaking initiative and the London Calling and London Calling Plus short film funds alongside other training initiatives.
Adrian Wootton, Chief Executive of Film London, said: "I'm extremely happy to welcome Jordan to the Film London fold. She has an excellent track record when it comes to discovering and supporting emerging talent, and her experience working at the forefront of digital distribution will serve Film London incredibly well. Our talent development and production work has been going from strength to strength, and I look forward to working with Jordan as we enter the next exciting phase of Film London's work."
McGarry added: "After five great years at Vimeo, I am extremely excited to focus my attention fully on supporting and developing the amazing talent we have in London, my hometown. Film London's work is hugely important, and I am honoured to join the team."