EXCLUSIVE: Hong Kong-based Golden Network Asia has picked up international rights to China-Korean co-production Reset, produced by Jackie Chan and directed by South Korea's Chang.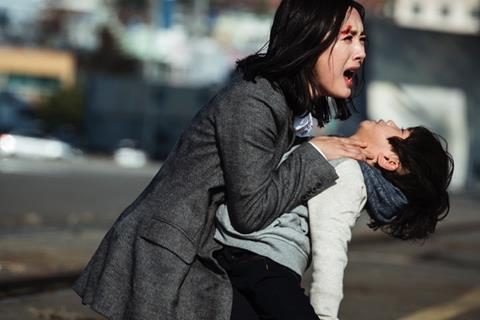 Starring Yang Mi, Wallace Huo, King Shih-chieh and Liu Chang, the sci-fi action adventure follows a scientist who travels back in time to rescue her kidnapped son.
Produced by China's New Clues Films and Jaywalk Studio with Korean production house The Lamp, the film has just finished shooting and will be released at the end of 2016 following extensive VFX post-production.
Golden Network is also launching sales on car chase action comedy Golden Job, directed by veteran action director Chin Ka-lok (Cold War). Hong Kong actor-producer Eric Tsang is producing the film about five soon-to-retire con artists who are caught up in a heist after they throw a bachelor party.
Produced by The Artists Company and The Entertainer Production Company, the film will start shooting in May at locations including Hong Kong, Macau, Thailand and Japan.
Golden Network is also selling Jackie Chan's previously-announced action comedies Railroad Tigers, directed by Ding Sheng, and Kung Fu Yoga, directed by Stanley Tong.
The company's slate also includes animation Frog Kingdom: Sub-Zero Mission and Xu Haofeng's Judge Archer, which opened in China on Friday (March 11).