Hong Kong-based Mega-Vision Pictures (MVP) has unwrapped a slate of five new projects at Filmart, including action title The Invincible 12 and a third instalment in the From Vegas To Macau franchise.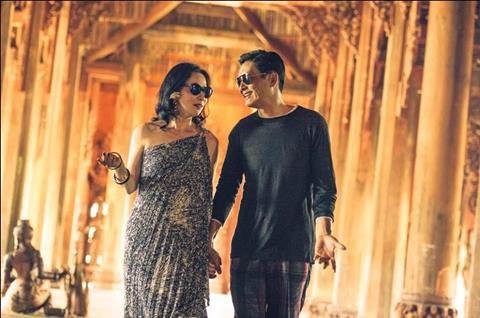 The Invincible 12 will mark the 100th movie of MVP founder and veteran producer-director Wong Jing, whose credits as director include the wildly successful From Vegas To Macau movies.
The second instalment in the franchise recently grossed $160m in mainland China. The third instalment, again to be produced by Andrew Lau, will be released over Chinese New Year 2016.
MVP's slate also includes children's adventure film Girl Of The Big House, starring Francis Ng and Angela Wang (From Vegas To Macau), about a battle of wits between a group of street kids and a gang of robbers.
Meanwhile, action drama Cheat Me If You Can revolves around a small-time conman who goes undercover for the police to help investigate a money laundering case in Macau.
MVP is also launching sales on romantic comedy Get Your Dream Girl, about three guys who buy their dream women online only to find they are robots.