Director: Ted Kotcheff (US)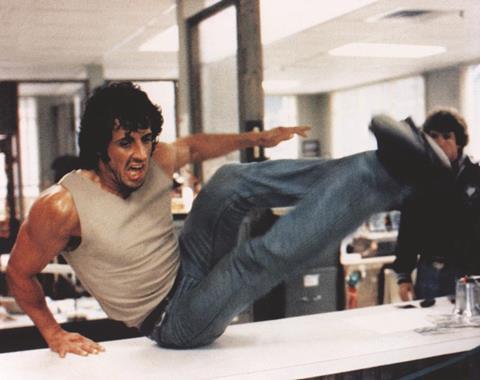 There are obvious reasons why the US studios have been so dominant for so long in world cinema. Their access to international distribution is far more extensive than anything independents can hope to afford, and they pay inflated star salaries partly because they want to make sure A-list talent is out of reach of those same indies.
In the 1970s and '80s, however, the studios' grip on the biggest and best properties was loosened. Michael Cimino's Oscar-winning The Deer Hunter was optioned, developed and produced by Michael Deeley of UK outfit EMI Films.
Meanwhile, First Blood, the movie that introduced mercenary hero John Rambo to the world and ushered in a new era of action movies, was financed and produced by two Hungarians, Andy Vajna and Mario Kassar of independent company Carolco, which raised the money to make its films by pre-selling worldwide rights and borrowing heavily from European banks.
Kassar and Vajna had first worked with Rocky star Sylvester Stallone on Second World War PoW film Escape To Victory (1981), on which they were associate producers.
They were able to lure him to star in First Blood as drifter Rambo, traumatised by his experience in the Vietnam War and struggling to adjust to life back in the US. After being abused by the police authorities in a small town, he fights back using survival skills honed in the military to turn himself into a full-on killing machine.
It is telling that First Blood was made at exactly the same time as the American Film Market — which was to become the key market for pre-selling genre fare — was launched and, at the inaugural AFM in 1981, Carolco achieved spectacular pre-sales with the film.
"First Blood was a phenomenon that kind of created the business for all of us," veteran UK sales agent Michael Ryan told an American trade magazine in 2010. "In those days, we were existing on fairly small stuff but Carolco created this huge vehicle, which made us all realise it was possible to get really large sums of money together from the international market to make big films."
First Blood was a trailblazer. After US rights were acquired by Orion, the film — which was made for a reported $14m — went on to gross more than $125m worldwide at the theatrical box office, while also doing spectacular business on home video.
And not only did it help revolutionise independent film financing, it paved the way for the era's action boom and spawned the hugely successful Rambo franchise.
The irony is that, in the original draft of First Blood's screenplay, the hero dies in a blaze of glory. Fortunately for the producers, preview audiences hated the ending and the film was re-edited to let Rambo live. He went on to appear in three further films, most recently in 2008, and a fifth instalment is reportedly in the works.