EXCLUSIVE: First image from eOne's anticipated drama.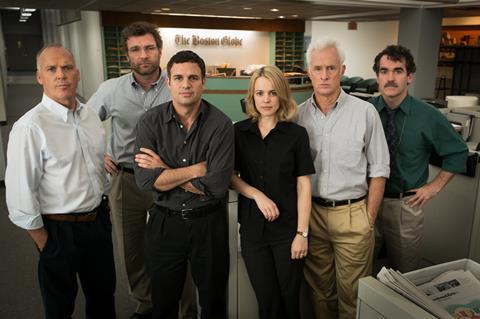 Exclusive first look at eOne's anticipated drama Spotlight, about the Boston Globe investigation into sexual abuse in the Catholic Church.
From left to right: Michael Keaton as Walter "Robby" Robinson, Spotlight Team editor; Liev Schreiber as Marty Baron, Boston Globe editor; Mark Ruffalo as Michael Rezendes, Boston Globe reporter; Rachel McAdams as Sacha Pfeiffer, Boston Globe reporter; John Slattery as Ben Bradlee, Jr., Boston Globe deputy managing editor; Brian d'Arcy James as Matt Carroll, Boston Globe reporter.