Dir/scr: Paul Wright. UK. 2013. 93mins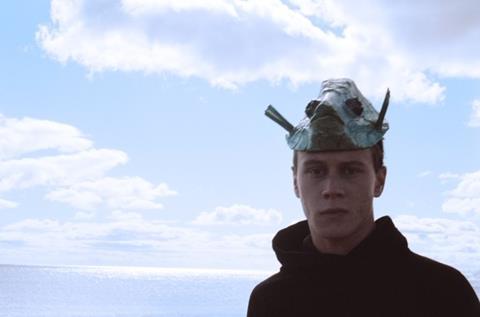 An impressively mounted story of guilt and an attempt at redemption set against the backdrop of a remote Scottish community where a fishing accident has claimed the lives of several men, For Those In Peril is a gently striking feature debut from writer/director Paul Wright that is made with thought and compassion, though it ultimately can't quite sustain its modest storyline.
Paul Wright is at his best showing the interactions within the small community and dwelling on Aaron's gradual mental disintegration.
The film, which screens in Critics' Week, is tinged with the notion of sea-going folklore and local superstition which helps give it a low-key magical quality at times, though a misjudged ending which attempts to rack-up the sense of magic and fable comes close to sinking the good work that has gone before.
The film is driven by a strong central performance by up-and-coming young talent George Mackay (who features in upcoming films Sunshine On Leith and How I Live Now) as Aaron, a young man who went on his first commercial fishing trip along with his older brother, but was the only one to survive a strange accident that the five other crew members die.
Something of a misfit within the community – a young man still clinging to his youth – he spends time with his compassionate and strong-minded mother Cathy (a fine performance by Kate Dickie), and also tries to console his dead brother's girlfriend Jane (Nichola Burley), who he tenderly tries to convince that his brother may come back from the sea. She is slowly won over by his gentle determination, unlike her tough father Frank (Michael Smiley) who wants Aaron to keep away from her.
The film essentially follows Aaron as he meanders around the community, talking to older sailors who view him with distain and anger; hanging out with local disenfranchised youth, and - as he becomes more and more psychologically challenged – planning on building a craft to go back out to sea to tackle the 'monster' that sunk his boat and killed his brother.
Paul Wright - whose graduation film Until The River Runs Red won the BAFTA for Short Fiction Film in 2011 – is at his best showing the interactions within the small community and dwelling on Aaron's gradual mental disintegration. The more inexperienced younger actors are nicely balanced by strong performances from the likes of Kate Dickie, Michael Smiley and Nichola Burley (in a role far removed from her frothy lead in 3D dance film StreetDance) whole George Mackay is appropriately intense and watchable as the troubled Aaron.
And the atmosphere is nicely sustained, the rather slender story feels rather familiar and slight after a while, and the climactic dramatic twist – an attempt to enhance the sense of magical realism that loosely permeates the film – is rather over-egged and fails to convince. There are certainly a lot of good things going on in For Those In Peril, but in the end its ambition out-weighs its artistic impact.
Production companies: Warp X
International sales: Protagonist Pictures, www.protagonistpictures.com
Producers: Mary Burke, Polly Stokes
Executive producers: Robin Gutch, Mark Herbert, Katherine Butler, Hugo Heppell, Lizzie Francke
Cinematography: Benjamin Kracun
Editor: Michael Aaglund
Production designer: Simon Rogers
Music: Erik Enocksson
Main cast: George Mackay, Kate Dickie, Nichola Burley, Michael Smiley, Sharon Mackenzie, Conor Mcarron, Jordan Young