Not too many live action 3D shorts out there… Found a good one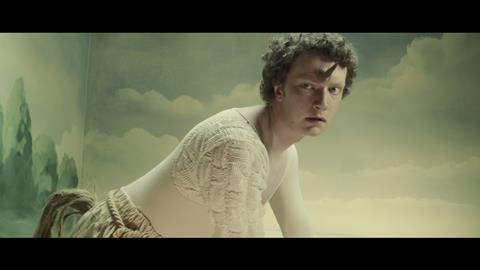 A couple of Screen staffers have enjoyed Ridley Scott Associates director Barney Cokeliss' short film The Foundling in recent weeks. Produced by RSA in conjunction with Phillips as part of the Parallel Lines series of six short films showcasing up-and-coming talent, Cokeliss' short was the only one of the six made in 3D.
While Cokeliss benefitted from a budget far and above the norm for a short, his film is an impressive work, both affecting and visually striking.
The director profited from a particularly strong crew and technical team, including 3D specialists Vision 3, post production outfit Framestore, production designer Kave Quinn (The Woman In Black, Harry Brown) and makeup designer Konnie Daniel (Bright Star, 28 Weeks Later).
Each of the directors in the programme had to stick to the same six lines of dialogue:
"What is that?
It's a Unicorn.
Never seen one up close before.
Beautiful.
Get away, get away.
I'm sorry."
But the sensitively handled action and performances make you forget that interesting script constraint.
The film recently screened at the Palm Springs Shorts Fest and in Krakow and shows in 3D on July 23 at Rushes Soho Shorts and July 24 at BAFTA.
Cokeliss, who is repped by United Agents for his film and TV work, is attached to feature Games Men Play, a 3D basketball-based drama developed through Screen West Midlands and Tribeca Access All Areas, to be produced by Lincia Daniel.
He also has two features in development: one original and one based on a cult short-story by British author J G Ballard called Sound Sweep. Cokeliss secured permission from Ballard - shortly before he passed away in 2009 - to extend the short into a feature length script.
The shorts are good fun and worth checking out: