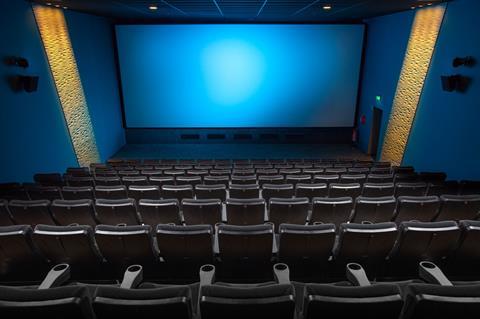 French prime minister Édouard Philippe has announced the enforced closure of all public spaces including cafes, restaurants and cinemas as of midnight tonight (March 14) as part of the country's efforts to delay the spread of coronavirus.
"I have ordered, until further notice, the closure from this evening at midnight of all places that are not essential for the life of the country. That includes restaurants, cafes, cinemas and discotheques," Philippe told a televised press briefing on Saturday evening.
He said food shops, pharmacies, banks and petrol stations could remain open. Religious establishments would also be allowed to remain open but would not be permitted to hold ceremonies.
Earlier in the week, the French government announced that all nurseries, schools and universities would be closed from Monday (March 16) until further notice.
Saturday's announcement will be a blow to French exhibitors who as late as Friday had vowed to keep their venues up and running, albeit at a reduced capacity of less than 100 people per screen, following a government directive banning gatherings of more than 100 people.
It has also been a stressful period for the country's distributors. Some pulled their films quickly in the early days of the outbreak in France, while others tried to maintain March and April releases.
In the same briefing, France's general director for health Jérôme Salomon said the country was now in "stage three" of the epidemic.
"We are heading towards a generalised epidemic in the next few days," he said.
"But everything will depend on the behaviour of the virus. And above all on the respect by individuals and the community of the barrier measures. As of today, the French are simply not sufficiently aware of the role they have to play. It is urgent, now is the time things have to change."
For now, France's population of 66 million people has not been ordered to stay at home but Salomon asked people to limit their movements and work from home.
The number of confirmed cases of coronavirus in France stood at 4,500 cases as Saturday evening – a jump of 800 cases over Friday – and 91 related deaths.
Saturday's announcement came hot on the heels of reports in the French media earlier in the day quoting an unnamed member of the Cannes Film Festival board saying it would most certainly not go ahead, even if an official decision would not be taken until mid-April.
The festival denied the reports saying a final decision would be taken in mid-April in consultation with the city of Cannes and the National Cinema Centre (CNC). Sources suggest, however, that the event will be forced to make a decision before then.
France is the latest European territory to shutdown public places as it combats coronavirus. Spain, where there were have been 6,046 infections and 191 deaths, was also expected to a 15-day national lockdown from Monday in the coming hours.