Dir: Noah Baumbach. US. 2012. 86mins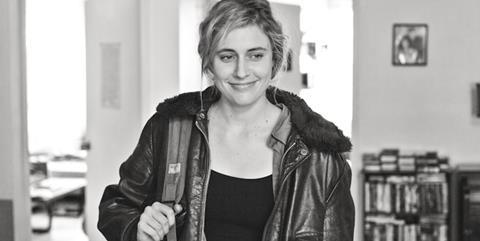 Noah Baumbach's black-and-white New York romp may feel tossed-off, but like the early French New Wave films that inspired it, this affectionate portrait of wayward young folks trying to survive, emotionally and professionally, in the big city is both touching and meaningful.
As Frances, Gerwig shines as the same insecure, fumbling, self-deprecating young woman that those familiar with the actress's work will recognise.
Starring Greta Gerwig (Lola Versus, Damsels in Distress) as the titular heroine, Frances Ha is a brisk and charming little film about twentysomething coming-of-age; but what might have been hailed as the next Woody Allen decades ago could get drowned out in today's glutted marketplace by bigger, more starry rom-coms. It will take careful handling from dedicated distributors to translate this dramatic-comic gem into box-office treasure.
The story follows Frances, an aspiring modern dancer, as she deals with a difficult break-up—not with a boyfriend, but her longtime female best friend, Sophie (Mickey Sumner), an ambitious editor at a publishing house; she is the more sensible, organised yin to Frances's disheveled, hapless yang. The film begins with snapshots of this idyllic relationship; they "play-fight" in the park, discuss big ideas, smoke on their fire escape. But Frances needs Sophie more than Sophie needs Frances; and soon the good friend leaves to live with her wealthy boyfriend.
Cast off and quietly dejected, Frances finds herself unable to pay her rent alone and in seek of other co-habitation. She subsequently shacks up with two wannabe artists, Benji and Lev, where sexual tension is palpable, but never consummated; then a cold woman from her dance company, who fails to live up to Frances's expectations as a new buddy. In a comic bit reminiscent of Annie Hall's lobster scenes, Frances briefly tries to reenact some of the same games she played with Sophie with her new friend—with disastrous results.
In a running gag that is both effective and structurally shrewd, Baumbauch posts title credits with each new address Frances stays at, including a visit to her parents' San Francisco home and a brief, spontaneous trip to Paris, which is painfully humorous in its uneventful lack of magic.
Frances Ha has plenty of witty quips and comical asides—smoking a cigarette inside an apartment, Frances cracks, "This makes me feel like a bad mother in 1987." There are also some terrific scenes of awkward situation comedy—such as a dinner party where Frances's frank and rambling monologues about her personal life are wildly inappropriate—or when she's working as a wine pourer, serving an important guest at the same time she's confronting Sophie.
In one amusing sequence, there's a whimsical ode to Francois Truffaut's 400 Blows, in which Baumbach uses the same musical piece from the French New Wave classic to score Frances' hapless search for an ATM machine. As one of the most famous coming-of-age movies, the reference is telling.
As Frances, Gerwig shines as the same insecure, fumbling, self-deprecating young woman that those familiar with the actress's work will recognise (see Baumbach's first collaboration with the actress in Greenberg). While some audiences might tire of the portrayal, Gerwig has also matured, as both an unselfconsciously physical comedian and an amiable screen presence, equal parts Lucille Ball and Diane Keaton's Annie Hall.
Full of resonant details about twentysomething New York living and the frustrations of aspirational dreams that won't be fulfilled, Frances Hais a loving portrait, of a character and that resonant transitional moment between post-college life and full-fledged adulthood.
Production companies: Pine District Pictures, Scott Rudin Productions, RT Features
International sales: UTA
Producers: Noah Baumbach, Lila Yacoub, Scott Rudin, Rodrigo Teixeira
Executive Producers: Fernando Loureiro, Lourenço Sant' Anna
Screenplay: Greta Gerwig, Noah Baumbach
Cinematographer: Sam Levy
Production designer: Sam Lisenco
Editor: Jennifer Lame
Main cast: Greta Gerwig, Mickey Sumner