Paris-based MK2 creates joint film company with former co-founding managing director of Quebec's Metropole Films.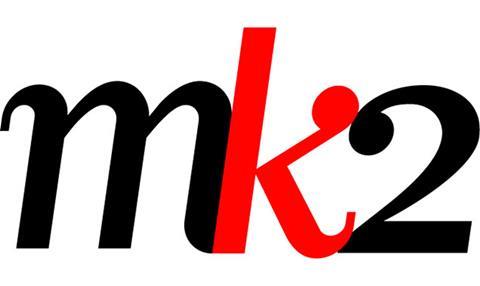 Paris-based MK2 is joining forces with Canadian arthouse distributor Charles Tremblay to found a new Montreal-based film company called MK2 | Mile End.
Initially, its core activity will be distribution but there are plans to develop production, theatrical programming, virtual reality and cinema-based events in the short to medium term.
MK2| Mile End will be the exclusive distributor of MK2's catalogue in the French-speaking Canadian territory of Quebec.
Tremblay said the association with MK2 and its managing director Nathanaël Karmitz was "a natural one".
The move comes some 11 months after Tremblay quit his position as managing director of Metropole Films, the leading Montreal-based arthouse distribution company which he co-founded in 2005, saying he wanted "to write a new chapter" in his life.
"It was important to me to align myself with a partner with a strong and ambitious vision, and one that shares my passion for Quebec cinema. I found all of the above in MK2," continued Tremblay on his new venture with MK2.
"I am thrilled about this association, which will offer Quebec and Canadian film lovers the opportunity to experience cinema differently."
He will be joined by two of his closest collaborators at Métropole Films: Ariane Giroux-Dallaire and Olivier St-Pierre, who will serve as director of distribution and director of sales and administration, respectively.
MK2 chief Karmitz said of the deal: "Charles Tremblay is a consummate professional and a partner of many years to the MK2 group. He has played an active role in raising the profile of the kind of cinema we cherish across the Canadian market, and particularly in Quebec.
"This partnership, within which MK2 serves as minority shareholder, calls for strengthened collaboration between the teams in France and Quebec, but most importantly, it heralds the arrival of the MK2 l MILE END brand in Canada."
He added that the deal laid the the foundation stone for the MK2 group's previously expressed desire to contribute to the development of a virtuous ecosystem, from production to exhibition, for a broad range of quality films in Quebec and Canada.