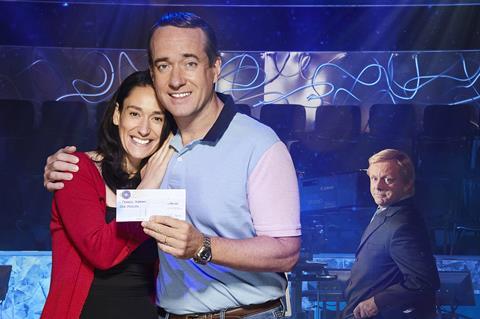 New French content-focused streaming service Salto finally went live on Tuesday, some two-and-a-half years after founders state broadcaster France Télévisions and commercial channels TF1 and M6 announced their intention to launch the platform.
In the meantime, the broadcasters have been tied up in protracted negotiations over digital rights with independent producers, who were previously free to sell their shows to the likes of Netflix and Amazon, as well as awaiting the green light from France's CSA broadcasting regulator.
Billed as a French version of the UK's Britbox, the platform was created in response to rising competition from global platforms for audiences and talent.
It focuses mainly on 'made-in-France' programming - ranging from current affairs and magazine shows to drama and feature films such as Claude Barras' 2016 title My Life As A Courgette. It also features European acquisitions and a handful of premium and exclusive non-French language shows.
Recent acquisitions premiering on the platform as it went live included Swedish YA-focused horror Cryptid, UK mini-series Quiz and The Sister as well as US show On Becoming A God In Central Florida and Canadian comedy Happily Married.
In its first iteration, it offers some 10,000 hours of programmes, which is slated to rise to 15,000 in 2021.
At present, most of the content is available on the partners' free-to-air channels. A handful of new in-house shows and acquisitions will premiere first for Salto subscribers, but often only with a 48-hour window. Plans are also afoot for the creation of original content in 2021.
A monthly package starts at €6.99 for one screen, €9.99 for two screens, rising to €12.99 for access for four screens.
Salto is launching into a crowded market dominated by Netflix (which has 7m subscribers in France) and also features recent arrivals Disney+, Apple TV+ as well as Canalplay, which has built a strong reputation on its original content. The new streamer's price point is on a par with Disney+ and Netflix, which start at €6.99 and €7.99 respectively, even though it offers far less content for now and most of it is already available on free-to-view channels.
Another challenge for the platform is that it has yet to sign set-top box deals with any of the major telecom companies such as Bouygues or Free, which see the platform as a competitor to their own content offering.
At a low-key launch online conference last Thursday (October 15), the platform did not divulge its subscriber objectives for the coming months. Media specialist François Godard at Enders Analysis told financial broadsheet Les Echos 1m subscribers over three years would be considered a good result.
"If Salto manages one million subscribers in three years without the set-top boxes, it could be qualified as a success."
Speaking at last week's launch, the platform's managing director Thomas Follin appeared to suggest that the partners were in for the long-haul. "In 10 years' time, Salto won't be indispensable for the world, but it will be indispensable for the French public," he said.