Who are the German co-producers that international producers need to know when contemplating a shoot in the territory? Martin Blaney profiles a selection.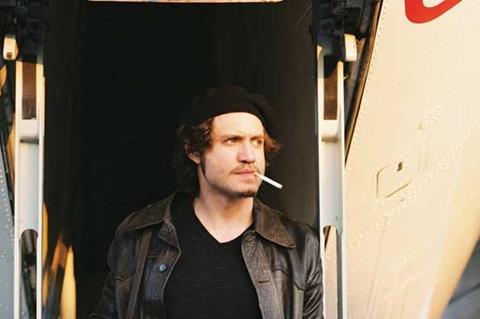 Oliver Damian
27 Films Production
Oliver Damian set up 27 Films Production in 2005 after working on international projects including Russian Ark and Black Book. In addition to developing projects in-house — such as Maria von Heland's Mr Lu's Blues, with Chinese and Russian partners, and Goran Rebic's Francuski, a co-production with Austria and Poland — Damian was a co-producer of Mia Hansen-Love's Un Certain Regard 2009 winner The Father Of My Children. He is planning to shoot Timo Vuorensola's sci-fi comedy
Iron Sky with Finland's Blind Spot Pictures in Germany this summer and is interested in "emotionally gripping drama, strong love stories or intelligent comedies"
www.27films.biz
Judy Tossell and Jens Meurer
Egoli Tossell Film (ETF)
Describing themselves as "European producers with a great passion for great stories and storytellers", the Berlin-based duo moved into producing bigger-budget films in 2006 with projects such as Michael Hoffman's The Last Station, Christopher Smith's Black Death and Olivier Assayas' Carlos (see case study, below). Frustrated by the UK's "co-production-unfriendly" film legislation, ETF and Chris Curling's Zephyr Films established a joint company in 2008 in the Sachsen-Anhalt city of Halle — where the regional government has developed innovative financing instruments — to produce The Last Station and future projects shooting in Germany. ETF is now majority producer on Israeli director Eran Riklis' Playoff, which will be shot almost entirely around Frankfurt this summer, and partners Spain's Morena Films on Iain Softley's Ivanhoe, which could use locations in central Germany.
www.egolitossell.com
Bettina Brokemper
Heimatfilm
Bettina Brokemper ran Zentropa's German-based company Pain Unlimited — now Zentropa International Köln — and oversaw German involvement in films including Dogville and Dear Wendy before setting up her own company, Heimatfilm, in 2003. She has worked on co-productions with Israel, including Dror Shaul's Sweet Mud and Eran Riklis' Lemon Tree and co-produced Lars von Trier's Antichrist, which shot in the Eifel region of North Rhine-Westphalia in summer 2008. Her co-production of Turkish director Semih Kaplanoglu's Honey (Bal) won the Golden Bear at this year's Berlinale. She is now developing the drama Qissa with Indian director Anup Singh.
www.heimatfilm.biz
Bastie Griese
MMC Independent
Head of production for MMC's production arm MMC Independent (MMCI), Bastie Griese has been focusing on attracting projects to use the soundstages at the Cologne studio complex, either as a service provider (as for The Reader) or co-producer. Griese was a production partner on Stephen Frears' Chéri in 2008, and will repeat this in the summer with The Gate 3D. In addition, MMCI has accessed production support from the cash-rich local film fund Filmstiftung NRW for its co-production of Jean-Paul Rappeneau's Foreign Affairs, with Gérard Depardieu, shooting at the studio complex in the coming weeks.
www.mmc.de
Karl Baumgartner
Pandora Film Produktion
With fellow Pandora Film producers Christoph Friedel, Raimond Goebel, and Claudia Steffen, 'Baumi', as Baumgartner is known throughout the industry, has built up an enviable track record as an international co-producer of quality arthouse titles with a network of contacts spanning the globe. The Cologne-based production house has recently worked with film-makers as diverse as Jasmila Zbanic (On The Path), Jörgen Bergmark (A Rational Solution), Bent Hamer (Home For Christmas), Sergey Dvortsevoy (Tulpan) and Gustavo Taretto (Medianeras). Pandora Film is currently co-producing Ari Folman's The Congress. The company's distribution arm released Folman's Waltz With Bashir theatrically in Germany.
www.pandorafilm.com
Roman Paul and Gerhard Meixner
Razor Film
Established in 2002, Razor Film focuses on new
talent and high quality with such productions as the Oscar-nominated features Paradise Now by Hany Abu-Assad and Waltz With Bashir by Ari Folman. Cannes 2009 saw premieres of two co-productions, Colombian director Ciro Guerra's The Wind Journeys and Filipino director Raya Martin's Independencia. The company brought Hungarian film-maker Benedek Fliegauf to Germany last year to shoot his English-language debut Womb, starring Eva Green and Matt Smith, as a co-production with France's ASAP Films and Hungary's Inforg Studio. Razor Film also co-produced Danis Tanovic's latest feature, Cirkus Columbia, and is developing young Turkish director Asli Ozge's Asphyxia and Abu-Assad's next project.
www.razor-film.de
Karsten Stöter and Benny Drechsel
Rohfilm
The Berlin/Leipzig-based production house focuses on feature films and documentaries for the international crossover arthouse sector with strong talent attached and budgets up to $13.4m (€10m). Stöter and Drechsel served as co-producers on films as diverse as Aida Begic's Snow, Keren Yedaya's Jaffa
and Rodrigo Moreno's follow-up to El Custodio, A Mysterious World. They have a 45%-50% share in Australian director Cate Shortland's haunting road movie, Lore, which will begin shooting in Germany in late summer as a co-production with Porchlight Film, Austria's KGP and the UK's Edge City Films. Moreover, three weeks of an eight-week shoot are planned in Germany in the autumn for Brendan Gleeson's At Swim-Two-Birds, starring Gleeson, Colin Farrell, Michael Fassbender and Cillian Murphy, and produced with Ireland's Parallel Films.
www.rohfilm.de
Thanassis Karathanos
Pallas Film
Thanassis Karathanos founded Halle-based Pallas Film with Pandora Film's Karl Baumgartner in 2003 and has co-produced internationally successful arthouse titles including Sam Garbarski's Irina Palm, Sergey Dvortsevoy's Tulpan and Bohdan Slama's A Country Teacher.
His Berlin outfit Twenty Twenty Vision received an Oscar nomination this year for Ajami by Scandar Copti and Yaron Shani and saw Iranian film-maker Rafi Pitts' third feature, The Hunter, invited to the Berlinale Competition. Preparations are underway for Tajik director Bakhtiar Khudojnazarov's long-gestating project Waiting For The Sea as a Germany-France-Belgium-Russia co-production, while an autumn start is planned for Dito Tsintsadze's thriller, Invasion, which has already received backing from Mitteldeutsche Medienförderung and the German Federal Film Fund (DFFF).
Case study: Carlos
A year after shooting The Last Station in 'sexy Anhalt' — as Helen Mirren calls the east German state of Sachsen-Anhalt — production house Egoli Tossell Film (ETF) was back in the region for four weeks of shooting for Olivier Assayas' $17.5m (€13m) three-part TV mini-series Carlos in March-April 2009.
ETF's Jens Meurer first met Daniel Leconte of Paris-based production house Film en Stock at a German-French Rendezvous meeting and the two discussed the Assayas project, then being developed by Film en Stock. Set partly in Germany and featuring major German characters, the project was a natural fit as a France-Germany co-production.
Although it was Assayas' first time shooting in Germany, he was clearly on the ball when it came to German talent. "Olivier said we should check out Nora von Waldstatten 'because she is really exciting,'" Meurer says. "And he was right."
German casting director Anja Dihrberg cast several local actors in key roles such as Alexander Scheer as Johannes Weinrich, the right-hand man to Edgar Ramirez's Carlos, von Waldstatten as Carlos' wife Magdalena Kopp, and Christoph Bach as Hans-Joachim Klein, with other parts taken by Aljoscha Stadelmann, Julia Hummer, Jule Bowe and Katharina Schüttler.
The HalleMesse trade fair building in the town of Halle was transformed into the Vienna conference centre in which Carlos and his team took 42 OPEC ministers hostage in 1975 and other locations in Sachsen-Anhalt stood in for East and West Berlin of the 1970s and 1980s, while Berlin's former Tempelhof airport stood in for Paris, Rome, London and Budapest.
Carlos — which is being handled internationally by StudioCanal — received $772,000 (€574,000) from Germany's DFFF incentive and support from Sachsen-Anhalt's ImpulsMedien loan programme since the project was produced by ETF out of its Halle-based subsidiary in the east German federal state.