BFI says spending review reduction is "better than anticipated".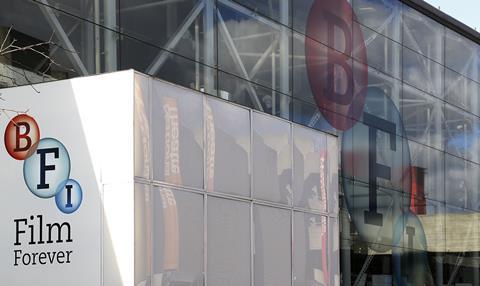 The British Film Institute (BFI), the UK's lead film organisation, will receive an 8% cut to its grant-in-aid funding over the next four years, following the Chancellor's Autumn Statement and Spending Review.
Grant-in-aid spending, which is designed to pay for non-film production activities, includes the National Film Archive, education and the BFI Southbank.
The cut represents a total reduction of £1.34m ($900,000) over the period. Lottery revenues will remain unchanged.
The trim is not as severe as many had predicted but will still test an organisation that had already had its grant-in-aid budget for 2015/16 reduced by 10%.
BFI CEO Amanda Nevill described the outcome as a "better than anticipated result for UK film".
In April of this year, BFI Film Fund director Ben Roberts warned that additional cuts to the BFI's budget could result in the scrapping of some functions.
"I think we've been sliced just about as much as we can to keep everything we do active," Roberts said at the time. "There's nothing left to cut from my perspective."
An announcement has yet to be made about where savings will come from.
BFI grant-in-aid funding for 2015/16 is an estimated £20m ($30m) while Lottery funding for production and distribution support averages out to an estimated £27m ($40.7m) per year.
Total annual Lottery support is in the region of £57m ($86m) while the BFI also channels its own earned income into spending.
BFI CEO Nevill said: "In such a challenging financial environment this is a better than anticipated result for UK film and demonstrates the Government's continuing support for a sector that makes such a valuable cultural and economic contribution.
"This settlement is testament to the hard work of a Secretary of State and his Ministerial team who are committed to the future of British film and the jobs and growth that the screen industries bring to the UK.
"British film is thriving buoyed by our world class talent and internationally competitive tax reliefs. The BFI's work in expanding education and skills opportunities, supporting our future filmmakers, protecting our National Film & TV Collection and making sure we can all enjoy the very broadest choice of film is vital to sustain long-term growth.
"We look forward to working closely with all our colleagues and partners to find even more inventive and entrepreneurial ways to ambitiously grow our vibrant film culture in the UK and further enhance our international reputation for creativity."
BFI film fund head Ben Roberts speaks at the Screen Film Summit, London, 10 December. Book tickets:www.screenfilmsummit.com