Cinema director confirms that venue will not open on May 25; actress and former Rio employee Zawe Ashton comments.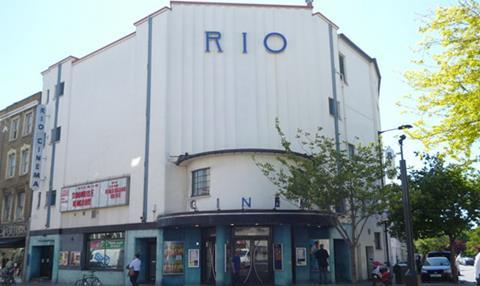 A majority of staff at London's Rio cinema have agreed to strike action for one day on Wednesday May 25 over a pay dispute.
Thirteen of fourteen BECTU members working at the cinema voted in favour of strike action. The cinema has a staff of around 25.
Union BECTU claims that a proposed staff restructure at the cinema, despite offering a higher hourly rate of pay, is set to cut hours and therefore reduce salaries in real terms.
It is also calling for the London Living Wage for all staff and for the Board to commit to a five year growth plan.
Rio executive director Oliver Meek told Screen that the cinema will close on the 25th:
"I'm the first to acknowledge that staff pay isn't where we'd like it to be. I have worked in cinemas for ten years. But a lot of work and money at the moment is just going into keeping the cinema going after financial difficulty. Strikes will only damage a fragile independent cinema."
Meek told Screen that following a prolonged period of financial deficit the cinema is soon set to return to profit.
Fresh Meat actress Zawe Ashton, who previously worked at the Rio for seven years, commented on the dispute:
"The Rio not a commercial cinema and it has truly kept its independent roots, despite pressure to morph in to one of the chain cinemas that take bigger business, but the staff who give so much of themselves to the job and to the wider community still deserve to be paid a wage they can live on.
"We don't want to lose them to commercial premises that continue to spring up thick and fast across East London."