Laura Poitras' documentary set for release in Australia, Portugal and France, among others.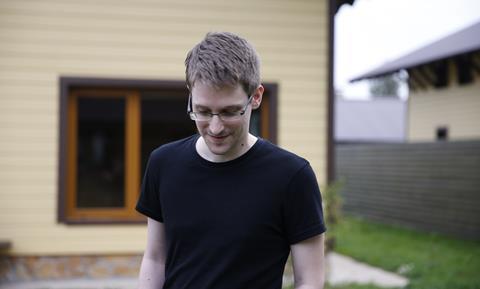 Edward Snowden documentary CitizenFour is continuing its international rollout.
Currently playing in the likes of Austria, the UK and Canada, Laura Poitras' film will be released in Australia and New Zealand on Feb 12 through Madman Entertainment and in Portugal through Leopardo Filmes on the same day.
Other releases scheduled include France (Haut et Court), Switzerland (First Hand Films), Spain (Avalon), Japan (Gaga Corporation), Hong Kong (Edko Films) and Taiwan (Swallow Wings Films).
Poitras commented: "The questions about personal freedom and civil liberties that CitizenFour raises have a global reach. It is gratifying that audiences all over the world can become part of the ongoing debate about these highly important issues."
CitizenFour screens at Berlin in the LOLA@Berlinale section of films shortlisted for the German Film Awards and at the EFM.
World sales are handled by Paris-based agency CAT&Docs.