Dir: Michael Hoffman. US. 2012. 90mins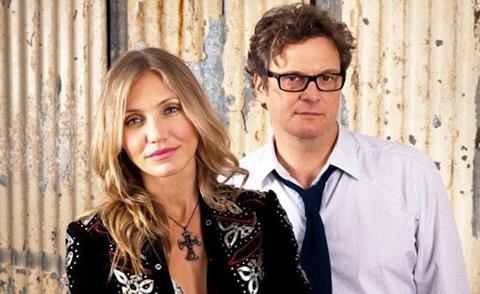 This old-fashioned heist comedy romp is a perfect vehicle for Colin Firth, Cameron Diaz and Alan Rickman, who are all completely at ease and cheerfully engaging in their broadly written comedy roles. The film may well be rather simplistic and formulaic at times – and never quite as laugh-out-loud funny as it thinks it is – but as an escapist romp it often hits the right notes.
Gambit is nicely glossy, with impressive cinematography and production design, and while it goes through the motions with genial ease it rarely hits the comedy heights one might expect with such script and cast pedigree.
The film's top-notch credentials are reinforced given that it is scripted by Joel and Ethan Coen, who have aimed to craft a classic screwball comedy in a contemporary setting. The fact that it is also based on the 1966 film of the same title, which starred Michael Caine, Shirley Maclaine and Herbert Lom, gives it a further edge, with Firth riffing off Caine's style, mannerism and (especially) his glasses.
Firth's comedy credentials (and still-strong post The King's Speech profile), Diaz's fan-friendly quirky sex appeal and Rickman's trademark wicked and withering sarcastic delivery all help tick all of the comedy-heist boxes. The challenge, though, is finding a mainstream audience in amidst the barrage of genre titles and awards contenders. The film had its world premiere in London and opens in the UK on November 21.
In the original version of Gambit, Caine played Harry, a career cat burglar who plans to con the world's richest man Ahmad Shahbander (Lom) out of his priceless statue of an Asian princess with the help of Eurasian nightclub hostess Nicole Chang (Maclaine).
For the updating, Harry Deane (Firth) is a well-educated, Saville Row-attired, art curator who works for – as he sees him – the rudest man in the world, England's richest individual and avid art collector Lionel Shabandar (Rickman). With the aid of his old friend The Major (a sublime performance by Tom Courtenay), who also happens to be a master forger, he concocts a complex plan to get Shahbandar to buy a fake Monet painting.
A major part of the plan – in an astonishingly complex bit of back-story involving looted Nazi artworks – he has to recruit Texan chicken-plucker/rodeo queen PJ Puznowski (Diaz) to pose as a women whose grandfather liberated the painting at the end of World War II and who has had it on the wall of the family trailer ever since.
The 2012 Gambit utilises the same device his 1966 predecessor did in having Diaz's character not speak for the first 20 minutes or so of the film (it is part of a mild plot twist), but then deviates and heads off on its own journey into art forgery and heist escapades. After a brief stint in the US where Harry and The Major (two Brits completely out of their depths in deepest Texas) recruit PJ, the rest of the film is set in the UK where the threesome set about trying to con the extremely shrewd Shabandar.
The delightful central section of the film is set around the recently re-polished Savoy Hotel on The Strand in London were Harry is forced to extend his American Express card to pay for a room for PJ as part of the cover, and where Shabandar follows her after a night out to "carry on" their conversation with a night cap. The section sees Colin Firth head into classic British farce territory as he loses his trousers while clambering out of windows and onto ledges, while Diaz has to match him as she gets down to her underwear for screwball laughs.
At times the chemistry between Firth and Diaz is a little lacking, but that feels more a product of the structure rather than the performers themselves, and while the heist scenes are nicely staged they lack a sense of surprise or energy. Firth looks the part as the uptight Brit, and is at ease in the comedy moments, while Cameron Diaz packs herself into some short shorts and hams it up nicely as a shrill cowgirl who has never been abroad but is still capable of delivering a few home-spun homilies.
And just when you thought the film had enough comedy performers in pretty good form, up crops Stanley Tucci to almost steal the film – as he so often tends to do – as a German rival art expert Martin Zaidenweber, with Tucci gleefully murdering a German accent and sporting a beard to be reckoned with.
Gambit is nicely glossy, with impressive cinematography and production design, and while it goes through the motions with genial ease it rarely hits the comedy heights one might expect with such script and cast pedigree.
Production companies: Crime Scene Pictures, Michael Lobell Productions
International sales: FilmNation Entertainment, www.wearefilmnation.com
Producers: Mike Lobell, Adam Ripp, Rob Paris
Co-producer: Jane Frazer
Executive producers: Philip Elway, Ruzal Risjad
Screenplay: Joel and Ethan Coen
Cinematography: Florian Balhaus
Editor: Paul Tothill
Production designer: Stuart Craig
Music: Rolfe Kent
Main cast: Colin Firth, Cameron Diaz, Alan Rickman, Tom Courtenay, Stanley Tucci, Cloris Leachman, Pip Torrens, Julian Rhind-Tutt, Togo Igawa, Anna Skellern