The Lavender Hill Mob re-issue sparks cycle tour of classic locations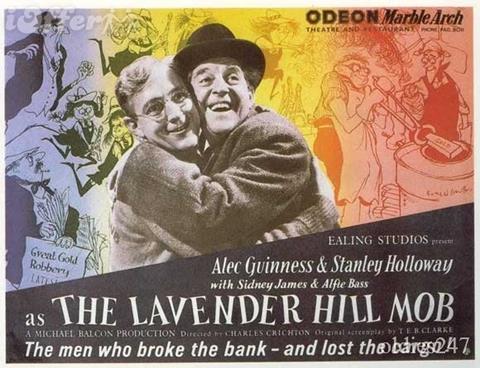 To celebrate the Optimum Releasing UK re-release of the British film classic The Lavender Hill Mob in cinemas on July 22 and then on DVD/Blu-ray, August 1, Tally Ho! Cycle Tours - along with British cinema expert Richard Dacre - have designed three separate Central London bicycle tours around the most iconic filming locations from three classic Ealing comedies, The Lavender Hill Mob, Hue & Cry and Passport to Pimlico.
Atop a classic 1920s style British-made bicycle, lucky cyclists will be able to enjoy a turn around some of London's most recognisable landmarks while being treated to commentary from an experienced Tally Ho! tour leader along with British Cinema expert Richard Dacre. Each tour will concentrate on famous locations from the three films.
One feature tour a day will end in time for a screening of one of the Ealing classics at 'Vintage at Southbank Centre', Wayne Hemingway's Festival celebrating seven decades of British cool – either on the Cinema Bus (free), or at the BFI Southbank.
All tours will start and end on the Southbank Centre, which will be buzzing with events celebrating music, dance, fashion, food, art, design and films from the 1920s to the 1980s. Full details can be found at www.tallyhocycletours.com.