Dir: Mike Newell. UK. 2012. 128mins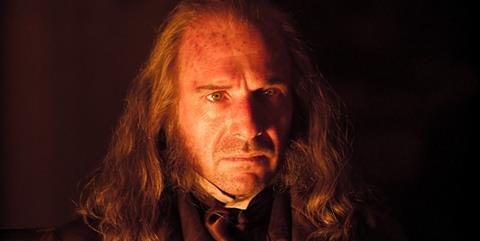 With 2012 the bicentenary of the birth of Charles Dickens, in amongst a plethora of talks, exhibitions and retrospectives, it is rather appropriate that this classy, evocative and impressively performed adaptation of one of Dickens' greatest books should make its way in statesmanlike fashion to the cinema screens. And with experience director Mike Newell (Four Weddings And A Funeral) behind the camera this version hits all of the marks for classic period film drama.
This version of Great Expectations is intelligently directed, beautifully shot and admirably performed.
It is true the book has been much filmed – from David Lean's classic 1946 version through to the BBC's recent two-part TV adaptation, starring Ray Winstone, David Suchet and Gillian Anderson – but it is such a much-loved story packed with memorable characters and moments that it is easy to see why. Great Expectations remains a classic and reassuringly familiar story that is easy to watch time and time again.
This big-budget adaptation – which again is part-produced by the BBC – makes great use of the big screen format to present remarkable vistas of the marshlands of the Thames, and comes into its own when special effects technology helps come up with a grim, dirty and striking image of London of the early 19th century, with its filthy streets, high society and teeming masses.
The film opens – in typically striking fashion – with the image of a young Pip (Jeremy Irvine) encountering desperate convict Magwitch (Ralph Fiennes), who will have such an impact on his life in years to come. From his first meeting with the mysterious and deeply strange Miss Havisham (Helena Bonham Carter, excellent) and her ward Estella (the luminous Holliday Grainger in a star-making performance) through to his introduction to London society, the film follows a traditional costume drama path as Pip embraces his new found circumstances.
While many of the early scenes – especially featuring Mrs Joe (Sally Hawkins) and Uncle Pumblechook (a badly overacting David Walliams) – are played for rather clumsy humour, the film comes into its own when the story arrives in London, where Pip is looked after by lawyer Mr Jaggers (a great performance by Robbie Coltrane) and is befriended by Herbert Pocket (Olly Alexander).
The familiar story ticks the usual dramatic boxes, though the arrival of a longhaired Magwitch back in the life of Pip gives it a much-need edgier quality, with the scenes of Pip, Herbert and Magwitch rowing through the misty Thames to try and help Magwitch escape especially tense and atmospheric.
While this version of Great Expectations is intelligently directed, beautifully shot and admirably performed, it lacks a real edge and sense of originality to help it break through at the box office. There is no denying that the likes of Ralph Fiennes, Helena Bonham Carter and Robbie Coltrane offer up memorable performances, but at times the film feels rather too safe.
Where it actually succeeds best is when it comes to Holliday Grainger's troubled and manipulated Estella; Jeremy Irvine's well-intentioned Pip and Oly Alexander's genial Herbert Pocket. These young performers breathe fresh life into much-filmed characters, and if the characters are less showy than those of their more experienced co-stars, they remain the heart and soul of the story.
Production companies: Number 9 Films, Hart/Lunsford Pictures, Unison Films, Lipsync Productions, BBC Films, BFI Film Fund
International sales: HanWay Films, www,hanwayfilms.com
Producers: Elizabeth Karlsen, Steve Woolley, Emanuel Michael, David Faigenblum
Executive producers: Ed Hart, Jana Edelbaum, Cliff Curtis, Charlotte Larson, Christine Langan, Zygi Kamasa, Norman Merry, Peter Hampden, Mike Newell
Co-producer: Laurie Borg
Screenplay: David Nicholls, based on the novel by Charles Dickens
Cinematography: John Mathieson
Editor: Tariq Anwar
Production designer: Jim Clay
Music: Richard Hartley
Main cast: Jeremy Irvine, Ralph Fiennes, Helena Bonham Carter, Robbie Coltrane, Holiday Grainger, Ewen Bremner, Jason Flemyng, Sally Hawkins, Tamzin Outhwaite, David Walliams, Olly Alexander