ACTOR: Back in June, Hannah John-Kamen landed a key role in her biggest project to date, Steven Spielberg's adaptation of Ernest Cline's bestselling novel Ready Player One, and she does not think it will ever sink in.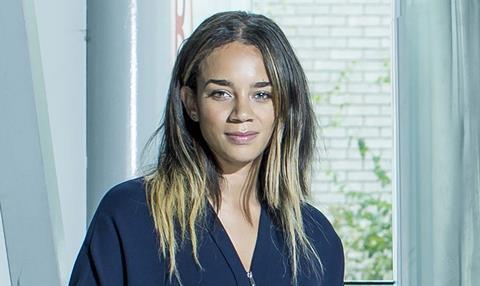 Click here for more Stars of Tomorrow
She was called to Los Angeles to meet the director after making an audition tape while on set in Toronto for Syfy series Killjoys.
"I expected an entourage of people to come in and it was just Steven," she says. "We had a really wonderful chat and then suddenly he said, 'You've got the job.' That was when I lost my cool."
It's a long way from her hometown of Beverley in the north of England where, as a child, she would put on performances with her friends and have their parents buy tickets.
Now based in London, John-Kamen graduated from the Royal Central School of Speech and Drama where she took a part in Whitechapel in her third year.
Black Mirror and The Hour followed, as well as playing Viva in the stage musical Viva Forever!, before her big break as the bounty hunter Dutch in Killjoys.
"I didn't even think I had this tough badass role inside me. I remember Dutch actually intimidating me as Hannah. Since I created the role of Dutch, though, I've found that I've got a talent for it," she says.
"I'm still growing in the industry and it's inevitable I'll do different roles, but it's so much fun at the moment to play to my strengths."
Working on two series to date of Killjoys also helped John-Kamen prepare for Ready Player One, with one of her favourite aspects of filming to prove pivotal.
"I did lots of stunt rehearsals. I love fighting in film, it's so much fun."
Contact Suzy Kenway suzy@scottmarshall.co.uk, Manon Palmer manon@scottmarshall.co.uk