Other new titles in competition include Rúnar Rúnarsson's Sparrows and the first animated film to play in San Seb's official selection.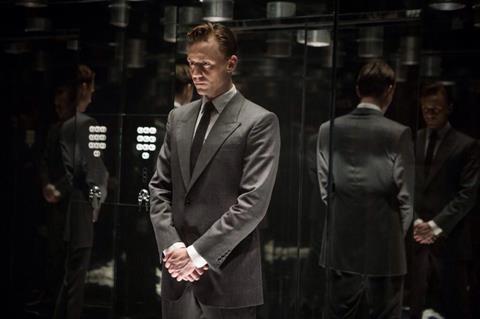 Ben Wheatley's High-Rise and Terence Davies' Sunset Song are among the eight new titles to join the competition line-up at the upcoming San Sebastian Film Festival (Sept 18-26).
Wheatley's adaptation of JG Ballard's 1975 novel stars Tom Hiddleston and is a dystopic depiction of a society that starts a class war in a high-rise apartment.
Davies' Sunset Song, set to world premiere at Toronto, is a coming of age drama centred on the the daughter of a Scottish farmer in the early 1900s.
The new titles also include Mamoru Hosoda's The Boy and the Beast. The Japanese anime is the first animated film to compete in official selection at San Sebastian and revolves around a boy who befriends a supernatural creature in an imaginary world.
Full list of new titles
(synopses provided by festival)
21 Nights With Pattie (21 Nuits Avec Pattie)
Jean-Marie Larrieu, Arnaud Larrieu (France)
French directors Jean-Marie and Arnaud Larrieu's new film tells the story of Caroline, a woman who cuts her vacation short to organise the funeral of her mother, Isabelle, who has died suddenly at her house in the Pyrenees. She befriends Pattie who looks after her mother's house. But her funeral preparations take an unexpected twist when her mother's body mysteriously disappears.
The Boy And The Beast (Bakemono No Ko)
Mamoru Hosoda (Japan)
The latest film from the master of anime, Mamoru Hosoda is the first animated film to compete at the San Sebastian Film Festival. Kyuta is a solitary boy who lives in Tokyo, and Kumatetsu is a supernatural creature isolated in an imaginary world. One day the boy crosses the border into the imaginary world and makes friends with Kumatetsu, who becomes his friend and spiritual guide. The encounter opens the way to all sorts of adventures.
The Demons (Les Démons)
Philippe Lesage (Canada)
While a series of kidnappings of young boys is raging in Montreal, Felix, 10, finished school in Old Longueuil, an ordinary suburb of peaceful appearance. Imaginative and sensitive, Felix, like many children, is afraid of everything. Little by little, the childhood imaginary demons mix with demons of a disturbing reality.
Evolution
Lucile Hadzihalilovic (France - Belgium - Spain)
After winning the New Directors award in 2004 with Innocence, Lucile Hadzihalilovic returns to San Sebastian with her new film. On a remote island inhabited solely by women and young boys, Nicolas and the other boys are subjected to mysterious and sinister medical treatments.
High-Rise
Ben Wheatley (UK)
British director Ben Wheatley presents his last work, based on J.G. Ballard's novel of the same name. Dr. Robert Laing moves into his new apartment seeking soulless anonymity, only to find that the building's residents have no intention of leaving him alone. As he struggles to establish his position, Laing's good manners and sanity disintegrate along with the building.
Moira
Levan Tutberidze (Georgia)
This is a dramatic story of the family living in the seaside city. After Mamuka is released from prison, he tries to rescue his family from poverty. His mother is working abroad, his father is wheelchair-ridden, and his unemployed younger brother appears to be attracted by criminals. Mamuka takes a loan and buys a small fishing boat. But fate is often blind and merciless
Sparrows
Rúnar Rúnarsson (Iceland - Denmark - Croatia)
A coming-of-age story about the 16-year old boy Ari, who has been living with his mother in Reykjavik and is suddenly sent back to the remote Westfjords to live with his father Gunnar. There, he has to navigate a difficult relationship with his father, and he finds his childhood friends changed. In these hopeless and declining surroundings, Ari has to step up and find his way.
Sunset Song
Terence Davies (UK - Luxembourg)
An intimate epic of hope, tragedy and love at the dawning of the Great War, adapted from the Scottish novel by Lewis Grassic Gibbon and directed by Terence Davies.
These titles join the Official Selection to the Spanish productions previously announced:
Amama: When A Tree Falls, Asier Altuna
The Apostate, Federico Veiroj
Un Dia Perfecte Per Volar, Marc Recha
Eva Doesn't Sleep, Pablo Agüero
The King Of Havana, Agustí Villaronga
Truman, Cesc Gay


Mi Gran Noche, Álex De La Iglesia (not in competition)
Far From The Sea, Imanol Uribe (Special Screenings)
No Estamos Solos, Pere Joan Ventura (Special Screenings)