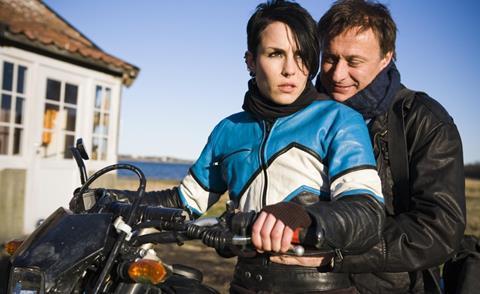 Favourite film
The Girl With The Dragon Tattoo (main picture). It may be unfair to choose one of our own releases, but still – Stieg Larsson's Millennium Trilogy was a best-seller, expectations for the film were high, and it delivered in full. Noomi Rapace in the lead was exactly as I had imagined [the character of Lizbeth Salander].
Biggest news story
The celluloid print has existed for more than 100 years, but in Norway it will be gone in 2011: Norway will become the first country in the world where all cinemas are digitised. It is close to a revolution in our business.
Changes in store for 2010
Digitisation will continue. Norwegian admissions, approximately 12 million this year, will be unchanged, but will increase in 2011 when all cinemas can launch the same film simultaneously.
3D will definitely make a break as many theatres are currently acquiring silver screens. On the video side, rentals will disappear and be replaced by VOD. DVD sales will be reduced, while Blueray will grow, but prices will go down, so the turnover will be lower.