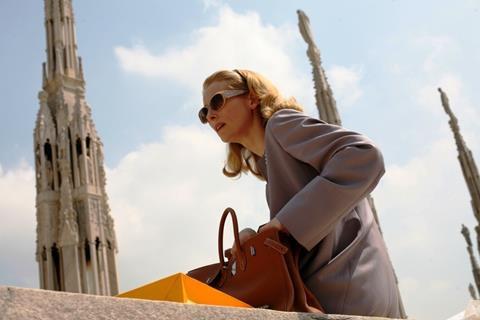 Favourite film
If I was being sportingly patriotic I would claim Samson & Delilah (pictured, right) or Bright Star (pictured, right), but my 2009 honours must go to I Am Love (main picture). I heart Luca Guadagnino and principal accomplice Tilda Swinton. Together they rush headlong into the crumbling empire that is classical melodrama, flaunt their shared awareness of Luchino Visconti's compositional splendour and Douglas Sirk's bristling subtexta, and create a surprisingly contemporary film that breathes colour back into my favourite genre.
Biggest news story
The sheer volume and quality of Australian films this year. About 40 were theatrically released in Oz, 17 were selected for Toronto, swiftly followed by a record number of Australian docs at IDFA and to the great delight of Sydney Film Festival, all three of our winners in the Dendy Awards for Australian short films have been shortlisted for the Oscars (The Cat Piano, The Ground Beneath and Miracle Fish).
Changes in store for 2010
If we want to stay commercially and culturally relevant it is not so much that we need to identify the external changes that will impact the industry because we know about them already — I'll go bonkers if I attend another talk show about social networking, digital distribution and/or piracy – but it is vital to establish an industry-wide agenda for how to generate real change in the way we do business.
There are many possible starting points but, in my opinion, it should always be about reaching the audience. The environment and channels that inform consumer choice and behaviour are radically changed yet most of us are simply adjusting campaigns or adding to the tried and no longer true methods of reaching audiences.
I'd like to think the next big change is one that we create. It shouldn't be a fret-fest about product but a savvy, bold rethink of the structures underpinning marketing, distribution and exhibition (which includes film festivals too). We're being too damn slow about it.