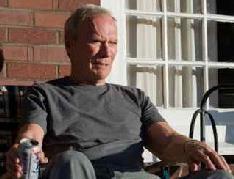 Favourite film
Clint Eastwood's Gran Torino was brilliant. Clint's character reminded me of Dirty Harry, but now with self control. I actually didn't know what the film was about at first, I assumed it was something to do with the Gran Torino car, but then when I watched it I was hugely impressed by the story of him paying back his debt and the culture clash with his neighbours. The films I really enjoy are the ones I can remember everything about as if it was yesterday, and Gran Torino is certainly one of those.
Biggest news story
The new Spanish film law has been the hot talking point of the last few months sparking debate, discussions and in some cases arguments from different sectors of the industry. Potentially it can be extremely beneficial for producers as the key national film fund is supposed to double to $2.9m (€ 2m) from $1.4m (€ 1m). At the moment, though, we're playing the waiting game as it passes through the EU. On a more global level, Fox relocating to Paris for their home entertainment division was a major story, and highlights the plight of the studios.
Changes in store for 2010
We'll see a streamlining of the US studios and their power diminishing. They're already closing down their specialty labels and so it will be interesting to see how they cope with tough times in the coming months. There are a lot of projects which they originally greenlit which are being put back, or they're not doing, or selling them to someone else. There will be more smaller independent films made with huge actors attached next year, which is a pattern we're seeing already.