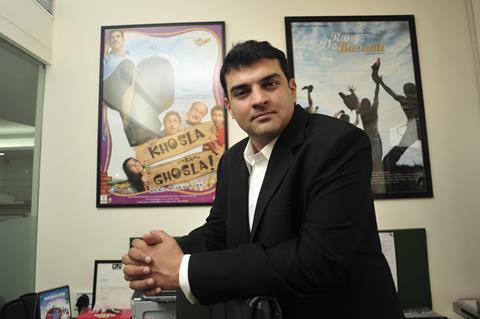 Favourite film
Dev.D (pictured, right). I loved the way a story known to every member of the cinema-going audience in India, and one which has been told so many times in the past, was contemporized to make it relevant and acceptable to an entire new generation.
And this was done without taking anything away from the basic ethos and sentiment in the story. The writing and direction was exceptional, the acting top-notch, the production design was able to transport you into the world of these characters, and the soundtrack was one of the best of this decade. A film we are really proud to be associated with.
Biggest news story
The stand-off between Indian producers-distributors and multiplexes was the one story that dominated headlines in India this year. It also had direct repercussions on the overall volume of theatrical business that the Hindi film industry has done in 2009, with releases getting bunched up and cannibalizing significantly on each other throughout the year.
Changes in store for 2010
I have a very positive sense overall on the way things are slated to go for the industry next year. On the creative end, a focus from filmmakers and studios on getting the script right and telling fresh stories differently, an infusion of new talent behind and in front of the camera, more franchises and genre-driven movies being developed, not necessarily with a big star cast but with a big idea.
On the revenue side, further growth from newer revenue streams, increased digitization of cinemas helping to increase the penetration of cinemas across the country and reducing the cost per print, newer markets opening up for our movies overseas, merchandising and licensing becoming another viable route to generate higher revenues and market the film and more efforts to curb piracy – physical and online – by an industry wide initiative.
On the cost side, lower production costs including lower artist fees, in order to bring more economic sense to the business of movie making and, lower and more innovative ways of marketing films, by cutting out the waste and focusing single- mindedly on the core target audience for each film.