Dir/scr: Eric Heisserer. US. 2013. 97mins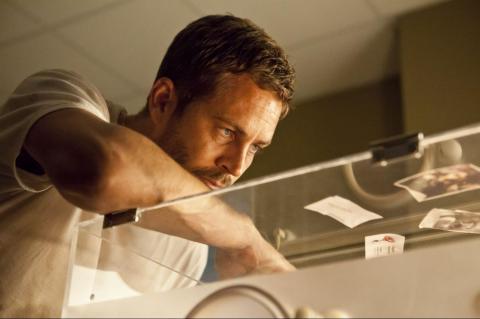 In a shrewd and impressive change of pace from his guns'n'gear-box Fast And Furious franchise, Paul Walker gets to show he has the acting chops to go alongside the six-pack and handsome grin in indie drama Hours, a tense and absorbing film that should draw buyer attention.
Walker is impressive as a man having to deal with the shock of his situation.
Writer/director Eric Heisserer (whose track record includes scripts for Final Destination 5 and the The Thing remake) has adapted the film from his own short story, and with Walker one of the executive producers it is clearly a labour of love. The film had its world premiere at SXSW.
Set against the backdrop if Hurricane Katrina in August 2005, the film tracks Nolan (Walker) as he arrives at a New Orleans hospital with his pregnant wife Abigail (Genesis Rodriguez). When Katrina forces an evacuation Nolan has to fight to save the life of his newborn child, struggling to deal with power cuts and rising flood waters.
If this were a big-budget Hollywood film there would have been big-budget effects (and possibly a jail-break or a bank robbery slotted in to the storyline somewhere), but Heisserer smartly keeps the story lean and tense, focusing on Nolan's increasingly tense struggle to keep his daughter alive. The hurricane itself is a plot driver rather than an effects device, with Walker's desperate dad front-and-centre for pretty much the entire film.
And Walker is impressive as a man having to deal with the shock of his situation, and while Rodriguez (after support roles in films such as Casa De Mi Padre, The Last Stand and Identity Thief) gets less screen time she makes a striking impact and shows the charisma to secure larger and larger roles.
The film could just have easily have been titled 'Minutes', given this is often how long Walker's character has to solve dangerous problems and keep his daughter alive, especially when it comes to keeping a hand-cranked generator – the only way to keep his child's respirator going as nature seems to conspire against him.
Production companies: The Safran Company, PalmStar Entertainment
International sales: Voltage Pictures, www.voltagepictures.com
Producer: Peter Safran
Executive producers: Dan Clifton, Paul Walker
Cinematography: Jaron Presant
Editor: Sam Bauer
Production designer: Bill Elliott
Music: Benjamin Wallfisch
Main cast: Paul Walker, Genesis Rodriguez, Christopher Matthew Cook, Judd Lormand, Nick Gomez