Dir. Carlos Saura. Italy / Spain / Austria, 2009. 125 min.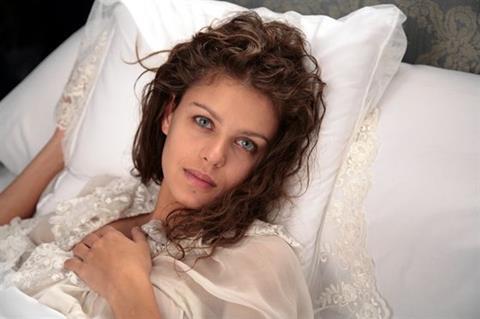 This latest addition to Carlos Saura's collection of art and artists is dedicated to one of the most colourful figures of the late 18th and early 19th century, poet and librettist Lorenzo da Ponte. But da Ponte, best known for his work on three Mozart operas, Cosi fan tutte, The Marriage of Figaro and Don Giovanni, deserves a more thoughtful nod than he gets in this pageant which combines a lame script with a medley of popular classics, all wrapped in Vittorio Storaro's glowing images.
Saura's old-fashioned direction indiscriminately throws every single cliché in the book on the screen
Perhaps best suited for thematic TV programming, Saura's take on the librettist is unfocused. The script, crammed with all kinds of juicy tidbits concerning life in two of the most reputed dens of iniquity of the late 18th century, Venice and Vienna, claims at one point that Mozart's Don Giovanni was an observation of both Lorenzo da Ponte (a particularly unsubtle Lorenzo Balducci) and his apparent mentor, Giacomo Casanova (Tobias Moretti, delivering a caricature).
But I, Don Giovanni also devotes considerable time to a portrayal of Mozart (Lino Guanciale), with his health troubles and family heartaches given a particularly ponderous, heavy-handed treatment.
Allowing himself full poetic license all through, Saura delivers not only cardboard characterisations but wild narrative ellipses which allow him to turn the unknown da Ponte into a celebrity of the Viennese art scene within one shot and also transform him from an unrepentant skirt chaser into a chaste dedicated lover within the same timeframe.
Saura's old-fashioned direction indiscriminately throws every single cliché in the book on the screen, relying on the lavish production, opulent sets and costumes, and musical excerpts - Vivaldi for the first part and Mozart operas in the second. Even so, they are too few and too clumsily staged to compensate for the film's dramatic flaws.
Undoubtedly this is a handsome production, using spectacular locations both in Italy and Austria, but its ultimate and lasting achievement is the camera work of master cinematographer Storaro. Painting again with light, he turns up the magic, whether shooting a fog-shrouded Venice canal, a completely unnecessary scene in a Viennese Turkish-style brothel or a close-up study of a singer's face. Was the entire film made just for him?
To sign up for Screen's weekly Reviews Newsletter with all the week's new releases, internationalopenings and full festival reviews delivered free to your mailbox every Friday, please click HERE
Production Company
Lucky Red
Producers
Andrea Occhipinti
Andres Vicente Gomez
Igor Uboldi
International Sales
Roissy Films
+33 1 53 53 50 50
Screenplay
Carlos Saura
Raffaello Uboldi
Alessandro Vallini
Cinematography
Vittorio Storaro
Production design
Mario Gargallo Climent
Editing
Julia Juaniz
Music
Nicola Tescari
Main cast
Lorenzo Balducci
Lino Guanciale
Emilia Verginelli
Tobias Moretti
Ketevan Kemoklidze
Alessandra Marianelli
Cristina Giannelli