Dir/scr/ed: Hirokazu Kore-Eda. Japan. 2011. 128mins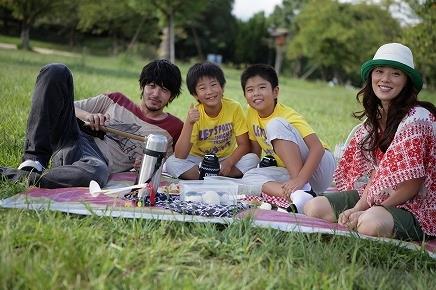 Hirokazu Kore-Eda, one of Japan's most original filmmakers in recent years, is back working with children. The last time he did it, with the masterful but heartbreaking Nobody Knows (2004) he took Cannes by surprise and collected an award for his lead actor.
This may well be Kore-Eda's most accessible picture to date.
His new film is in a vastly more upbeat mood, but displays the same sensitivity and skill, and if the original idea behind this production seems to have been the promotion of a new bullet train line, the outcome bears almost no sign of it. It is a gentle, intelligent and touching tale of two brothers trying to re-unite their divorced parents. The bullet trains are there but I Wish (Kiseki) is most definitely not about them.
The overture here may take a bit too long, if only because there are so many characters Kore-Eda needs to introduce. But to his credit, all of them perfectly limned, exquisitely played not only by the children but also the adults, some of them familiar faces from Kore-Eda's earlier films, and beautifully shot. This may well be Kore-Eda's most accessible picture to date and could eventually reach large international audiences, even if they had never heard the director's name before.
Since their parents split, Koichi and Ryunosuke (played by real life brothers Koki and Ohshiro Maeda, who have their own comedy act on stage and TV) have been separated. The older one, Koichi, already in the sixth grade, lives with his mother (Nene Ohtsuka) and her parents, granddad (Isao Hashizume), who since he retired is attempting to confection the ideal sponge cake and grandma (Kirin Kiki) who loves dancing the hula.
Ryunosuke, a fourth grader, has moved with his father (Joe Odagiri), a would-be rock musician, to another town. The two boys talk frequently on the phone and Koichi, the responsible and reflective one, yearning to go back to the foursome their family used to be, tries to convince his brother to devise a plan, but Ryu, a natural prankster with an infectious smile, vividly recalls the fights at home and isn't quite sure this might be such a good idea.
At this point, the new line of bullet trains comes into the story. These trains travel so fast that the energy they release, or so Koichi heard someone say, would make every wish come true, just like a falling star would. So the idea is for Koichi to meet Ryu midway, at the point where two bullet trains will be passing each other in opposite directions and the miracle would be then inevitable (the Japanese title, Kiseki means "miracle").
The two days trip from home to the point of encounter is carefully mapped by the older brother and coordinated on the phone with his sibling, the necessary fibs are invented to appease concerned teachers and parents, even Koichi's granddad lends a helping hand, and once they are on their way, each of the two brothers is joined by two or three class mates who dream of having their own wishes granted as well.
Playing with a large cast of characters, Kore-Eda miraculously manages to avoid tired old clichés, allows each one of them to establish his own identity and engineers the intercourse between them in such a marvelously natural way that one tends to forget they are actors, whether children or adults, and begins to suspect the director has reverted back to his documentary filmmaking origins.
The cinematography of Yutuka Yamazaki, who has worked with Kore-Eda on all his films, conveys the story from the children's point of view and the same seems true of the plot itself, which adopts a mischievous childlike innocence. It is pretty amazing to see nowadays a film in which all the characters, without exception, are likable, you would like to hug them all to your heart, and there isn't even one villain in sight.
As a matter of fact, if there is one eventual complaint to be raised against Kore-Eda, it is that his film lacks demonstrative confrontational drama but then, Kore-Eda has never like melodrama and has always been a master of understatement. To wit the entire sequence of the night in a strange town in which the kids stay on their improvised hike.
Questioned by a policeman, one of the children claims she is the granddaughter of a couple living nearby, the policeman accompanies them to the house, the old couple, without batting an eye, confirm the identity the children they have never seen before and take them in. There is nothing particularly significant in this scene, like in many others throughout the film, but it is impossible to deny the emotion they generate.



Production company: Shirogumi Inc.
International sales: Wild Bunch, www.wildbunch.biz
Producers: Kentaro Koike, Hijiri Taguchi
Cinematography: Yutaka Yamazaki
Production designer: Ayako Matsuo
Music: Quruli
Main cast: Koki Maeda, Ohshiro Maeda, Nene Ohtsuka, Joe Odagiri, Kyara Uchida, Kirin Kiki, Isao Hashizume, Hiroshi Abe