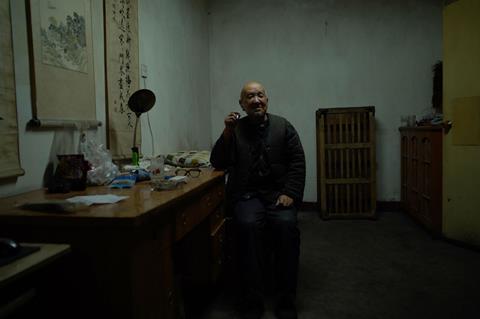 Icarus Films and Grasshopper Film have jointly acquired North American distribution rights to Dead Souls, the eight-hour documentary from Chinese filmmaker Wang Bing that had its premiere in a special screening at this year's Cannes Film Festival.
The film, handed by Doc & Film International, will have a limited North American release later this year. It will also be part of Icarus' dGenerate Films Collection of films from mainland China.
Dead Souls focuses on the last survivors of the 're-education' camps where political prisoners were held during the Chinese Communist Party's anti-rightist campaign of 1957. Many of the prisoners starved to death and their remains were abandoned in the Gobi Desert.
Wang Bing's previous films include Bitter Money, released by Icarus, and Fengming: A Chinese Memoir, released by Grasshopper.
Grasshopper president Ryan Krivoshey commented: "Distributing innovative and groundbreaking work - even if it doesn't fit into traditional distribution models - is at the heart of what we strive to do here at Grasshopper. Dead Souls, a towering achievement from one of our greatest documentary filmmakers, is precisely that. So we are thrilled to be partnering with the like minded and adventurous Icarus Films to make sure this film receives the audience it deserves."
Icarus president Jonathan Miller added: "Releasing an eight-hour long, subtitled documentary presents some major challenges for any distributor! So it's exciting that Grasshopper Film is as committed to Wang Bing's body of work as we are, and that by joining forces and working together we will be able to bring Dead Souls to North American audiences nevertheless."