Screen went to check out Sam Hoare's short film Training Day - and discovered that the director/actor is about to embark on some very different training for his role opposite Matt Smith in a new BBC drama.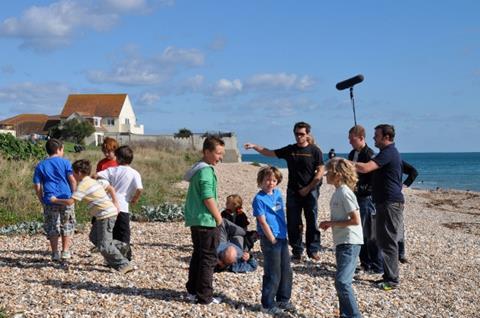 As a sign of our commitment to supporting new British talent, I can confirm that last night I turned down the chance to see an early showing of Friends With Benefits (if only my friends looked like Justin Timberlake…) in favour of going to a screening of a short film, Training Day, directed by British actor-turned-director Sam Hoare.
Luckily, it was worth it. The semi autobiographical film, about a young boy who is helping his grandfather to prepare for a bowls tournament, turned out to be a gem - a nostalgic, beautifully shot, subtle little film, bathed in sunlight but tinged with sadness.
Hoare and his producer Mark Hopkins (the pair met at Edinburgh University) shot the film in two days at Hopkins' parents bungalow in the quintessentially English seaside town of Selsey in West Sussex last September. The two leads are played by Bill Thomas and Perry Eggleton, who is soon to be seen in the British comedy Will alongside Damian Lewis.
"There is something brilliantly English about bowls," says Hoare on why he chose to centre the short around the sport. "I was quite keen to make something timeless but unmistakably English at the same time," adds the director, who has already managed to get the film into the Rushes Soho festival later this month and the Washington DC shorts festival.
It is worth seeing for the music alone, by a band called Matthew and the Atlas (the new Mumford and Sons?), who Hoare had been listening to whilst writing the film only to discover that the lead singer was a friend of a friend.
Meanwhile Hoare is in a different kind of training. An actor first and foremost, he has just signed up to star alongside Dr Who star Matt Smith in a BBC drama, Bert & Dickie, based on the true story of the two British rowers who won the Olympic gold medal in 1948 which starts shooting in August.