Dir/scr: Christopher Nolan. US. 2010. 147mins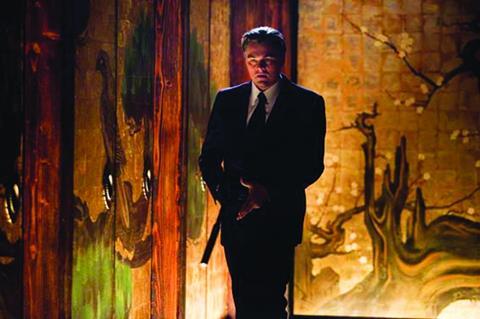 As a slick, all-out action thriller Christopher Nolan's much-anticipated Inception delivers its share of tense drama and more than its share of eye-catching spectacle. As a piece of psychological sci-fi, though, the Warner/Legendary project never quite achieves the mind-bending quality that distinguishes the most successful examples of that genre. So it may still take all of Warner's marketing savvy and Leonardo DiCaprio's star power to turn this pricey - reportedly $170m or more - venture into a significant profit maker.
The dreamworld effects are flawlessly realised and extremely impressive.
The risky proposition gets its first test when it opens on July 16 in North America (with a PG-13 rating) and the UK. Competition will be especially stiff in the US and with stars apparently counting for less at the box office this summer Warner's deliberately cryptic marketing campaign will need to prove effective.

In other markets (most of which get the film during the second half of July) DiCaprio and the big scale action will certainly sell tickets and the international locations and internationally-flavoured supporting cast should provide an additional boost.

DiCaprio's Dom Cobb is a top drawer 'extractor,' a corporate spy who steals business secrets by sneaking into the subconscious minds of executives during shared dream experiences. For reasons that are only revealed as the story unfolds, the globetrotting Cobb can't return to his home and family in the US. But when a powerful client offers to rectify that situation Cobb agrees to take on a special job - planting rather than extracting an idea by performing the nigh on impossible task of 'inception.'

Working from his own, apparently long in the works, screenplay, Nolan structures the film's first hour like a heist caper, though the mostly sombre mood is more reminiscent of the writer-director's 2008 Batman blockbuster The Dark Knight.

As Cobb assembles his team of specialists - among them a trusted lieutenant (Joseph Gordon-Levitt from 500 Days of Summer), a sassy architecture student (Juno's Ellen Page) and a sleazy forger (Bronson lead Tom Hardy) - the film goes through a few too many scenes of silly-sounding explanatory dialogue and awkward attempts at humour.

Much more arresting are the scenes in which Cobb and his team enter their own or others' dreams. The dreamworld effects - particularly the shots of the city of Paris folding up on itself - are flawlessly realised and extremely impressive, though not as frequent as the film's trailers and ads suggest.

In its final hour, Inception becomes more conventional and less imaginative. The rules of the dreamworld still frame the action - to complete their task Cobb and co have to enter dreams within dreams, risking descent into a long-lasting dream limbo - but they provide fewer surprises, for the team or the audience.

Instead, the dream backdrop allows the film to become several films in one, with three action strands - one of them involving another impressive set-piece, a zero-gravity fight sequence - being intercut as the story approaches its climax.

Threaded into the action, and crucial to the denouement, is the story of Cobb and his late wife (played by La Vie en Rose's Marion Cotillard). The strand is clearly intended to give the film more emotion but it only partially succeeds in warming up an otherwise chilly-feeling tale.

DiCaprio gives the same sort of intense but one-note performance that he has recently provided to such thrillers as ShutterIsland, Body Of Lies and Blood Diamond. The supporting cast - which also includes Ken Watanabe (The Last Samurai), Tom Berenger (Platoon), Cillian Murphy and Michael Caine (both from Nolan's two Batman movies) - is too big to give any of its members much time to shine. Cotillard seems justifiably uncomfortable with her brief and operatic role.

In line with Nolan's other projects, Inception is impeccably designed and shot. Production designer Guy Hendrix Dyas (Agora) gives the action a rich visual palette and Nolan's regular director of photography Wally Pfister makes almost every image striking. The only misstep in this area comes in the form of Hans Zimmer's overbearing score.


Productions companies: Warner Bros Pictures, Legendary Pictures, Syncopy Films
Worldwide distribution: Warner Bros
Producers: Emma Thomas, Christopher Nolan
Executive producers: Chris Brigham, Thomas Tull
Cinematography: Wally Pfister
Production design: Guy Hendrix Dyas
Editor: Lee Smith
Music: Hans Zimmer
Main cast: Leonardo DiCaprio, Joseph Gordon-Levitt, Ellen Page, Tom Hardy, Ken Watanabe, Dileep Rao, Cillian Murphy, Tom Berenger, Marion Cotillard, Michael Caine