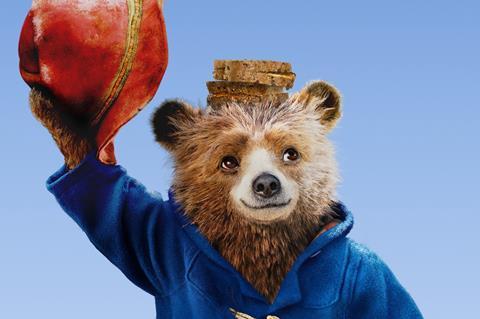 Heyday Films and partner Studiocanal faced their share of PR challenges with the first Paddington film, with a late change in voice actor, the Creepy Paddington memes and then the UK censor's mention of "sex references" in its insight summary.
All of that was forgotten when the film went on to major critical and commercial success, netting BAFTA nominations for Best British Film and adapted screenplay, and grossing $268m in cinemas worldwide.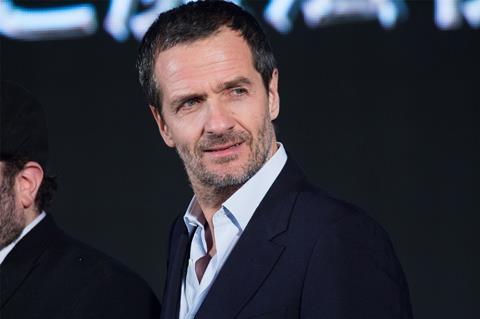 Now, just two weeks away from the UK release of Paddington 2, once again directed by Paul King, the stakeholders are dealing with an even bigger challenge: the association of their bear with the sleaze attaching to the film's US distributor The Weinstein Company.
From the Leavesden set of Fantastic Beasts And Where To Find Them 2, Heyday Films topper David Heyman talks to Screen about his response to this situation, future plans for the Paddington franchise, and upcoming Heyday projects.
Can we start by addressing the US situation with Paddington 2 and The Weinstein Company?
The fact is that Studiocanal financed the movie 100%. The Weinsteins had it for North America. They have had nothing to do with the financing or the making of the film.
They've never visited the set, nobody's spoken to them, none of the cast has spoken to them. It's literally one of those things where it just seems that here we have a much-loved character who represents the most wonderful of values: generous-spirited, warm, kind, honest, decent values which are wonderful to put out in these dark times, and yet to have any association in America, because of distribution, is sad. I've got a film coming out, and I want the film to speak for itself, and not have it tarnished with the Weinstein brush.
It just seems obvious that everyone benefits if the film is distributed in the US by another company.
All I know is that all options are being investigated, and our fingers are crossed.
Of course, you also went through some PR challenges with the first film. Was it difficult having to deal with those?
It was most certainly somewhat anxiety-provoking. Things like the memes you have no control over. And when you've got someone like Colin Firth, and you realise – and he realised before we did – his voice felt too mature for our bear. That was a scary realisation but felt like the right thing to do. There were challenges and uncertainty. I don't think there's a film I've made where you don't have uncertainty. The big difference is that this is coming about late in the game when the film is almost finished.
Then you had to deal with the fallout of the UK certificate for Paddington, which initially included "mild sex references" in its PG advisory. Was that also frustrating?
Yes. [Pause.] But the rating is there for a reason. I don't always agree with their point of view, but they do a really significant and important job, and I have real respect for their role. It's very important. Especially having a child – my son is nine years old.
The PG rating on Paddington was also for dangerous behavior and mild threat, and the film did get quite scary at times. Are you edging back a bit this time?
Paddington most certainly finds himself in jeopardy in this film. I think it's a different sort of jeopardy. I think it's emotional. And the threat is as great, but it's maybe less dark.
You grossed $268m with the first film. Are there specific territories you are focusing on with Paddington 2, where you see more opportunity?
I think there's growth potential in Australia, for example. We did well in Australia, but I think we could do better. From the outset we wanted to make a slightly bigger film than last time. There's more adventure and action, with a big train chase at the end, which I think speaks to a bigger scale than the first.
Did you have less budgetary constraints this time?
Yes, we definitely had more resource, because the success of the film meant that Studiocanal felt we were able to secure bigger advances on the promise of more.
Would you be willing to put a percentage margin on that?
You know what? It was nowhere near as much as a Harry Potter film. But it was more. You pay the actors more.
You hadn't got them all locked in to sequel deals?
No we didn't. The actors are more, and it's a slightly bigger scale.
Is the third one already greenlit?
We are working on stories.
With Paul?
With Paul. And we are talking to other writers as well. We're talking to Simon [Farnaby, Paddington 2 co-writer]. We're talking to writers.
Do you think Paul will direct the third, or transition into a different role?
I don't know. My feeling is that he will remain involved in some capacity. It would be wonderful if he chose to direct it. He might, and he might well not. He loves the little bear, so I think it will be hard for him to leave behind. At the same time, there are many opportunities out there for him, and he's an extraordinary talent. If he doesn't direct it, I'd like him to remain involved in some producorial capacity, because in so many ways he built this, it's Paul's voice through and through, so it would be great to have him.
Where are you at with upcoming projects – The Curious Incident Of The Dog In The Night-Time, for example?
Well, Steve Kloves has been talking about writing and directing it, but he's been too busy, and now he has a moment. We have to see if this is what he wants to do, and if it is, great. And if it isn't, there's great interest in it at Warner Bros. I'm desperate to do it. It's a project I have loved and still love and I'm eager to get going.
Untitled Willy Wonka?
Early days. We're meeting with writers. This is a Willy Wonka prequel. We don't yet have a script, and are working to get one.
Will Warner Bros have first refusal on that?
Yes, this is in development with Warner Bros. And with Luke [Kelly] who runs the Dahl literary estate.
You still have your first-look deal with Warners?
Correct.
Did they come to wonder how they let Paddington slip through their fingers?
[Laughs] Yes. Yes, I think they did. One of the other projects that I'm working on is with Derek Cianfrance. It's the story of Quanah Parker, who was the leader of the Comanches. He was the last leader when they were free.
How far along are you with that?
We are budgeting. It's a fantastic screenplay.
Cast?
Not yet. We're exploring a budget first.
Let's talk about the bigger picture. How do you see the film landscape evolving over the next five, ten years, and Heyday's role within it? Will you be doing more in television, for example?
I'm sure I will. I don't think anybody knows what the film landscape will be in ten years' time, just as nobody knows what's going to be a hit movie. Clearly, things are moving and changing very, very quickly when you have Netflix saying they're going to put $8 billion into making [content] this coming year. I think that is as much as all the studios put together. Television is and will continue to be an exciting place to tell stories.
Can we end by circling back to the beginning, and the Harvey situation. It feels as if everyone is being tainted with it. How does the film industry recover and move beyond it?
I think that there is a good side to this, which is: the conversation has begun. It is out of the closet now. It's a conversation that should have been had many, many years ago. Just to be clear, this is not unique to the entertainment industry. It's going on in any place where there is power. It's the cliché: power corrupts absolutely, and it is going on everywhere. How do we recover? We talk about it, we deal with it and we make sure that it doesn't happen.