Ian Sandwell talks to prolific filmmaker Joe Swanberg about his biggest project to date, comedy Drinking Buddies.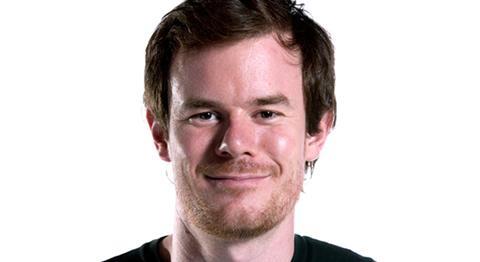 Fuelled by a desire to work with actors he admired and with a "loose idea" for a story, filmmaker Joe Swanberg started meeting with people who would form the cast of his biggest project to date, Drinking Buddies.
"I knew I wanted to make something about craft beer and I knew I wanted to make something about complicated adult relationships," notes Swanberg.
"I met a lot of great people and through that process, I found this cast and working with those actors, we found the story we wanted to tell and that got shaped every day on set."
That story involves two co-workers, Kate and Luke, at a craft brewery who spend their day drinking and flirting with each other, but the only problem is both are in relationships with other people.
The night before ScreenDaily meets with Swanberg, the film had received its UK premiere as part of the BFI London Film Festival.
Swanberg was joined on the red carpet by co-star Anna Kendrick and the film's DoP Ben Richardson, arguably two of the hottest talents in Hollywood right now following Pitch Perfect and Beasts of the Southern Wild, respectively.
Having seen Kendrick in 50/50 – "I was just totally blown away by her performance" – Swanberg wanted to work with her as soon as he knew she was on the list. It's a similar story with Olivia Wilde (who plays Kate), albeit from a different starting point.
"Olivia Wilde's been on my radar since Alpha Dog. I really like her and I haven't seen her used very well, so when she was in the options of who I could meet with, she was very high on my list."
When it comes to Richardson, Swanberg hadn't yet seen Beasts… and didn't see it until after Drinking Buddies was finished. Instead, it was more of a personal connection that saw the two working together.
"I Skyped with him and we just immediately connected over how quickly we wanted to move, how we wanted the light to look, philosophically how we feel about filmmaking," explains Swanberg.
"It was just one of those experiences where I felt really connected to him as filmmakers. We just had the same attitude about a lot of it. It was a really easy choice for me to make."
With a fully improvised film to shoot, Swanberg says the whole cast were "100% on board from the beginning" and even feels the nature of the project had its own benefit.
"It's interesting because when you jump onto a movie like Drinking Buddies which is obviously very small compared to what these people are used to working on, I'm at an advantage because none of them have anything to gain from being there. They just want to be there which is really a nice way to start a working relationship."
Yet even though Swanberg was keen to retain the style with which he's approached all of his other films, the bigger size of Drinking Buddies meant there were changes, even if they were positive.
"Coming from the no-budget world where I had to do everything myself by necessity, it was really fun to have a wardrobe department, an art department… I've worked with Anish Savjani for years and he's a great producer, but I purposefully kept him off-set before because it was so small.
"So it was a new relationship to work with producers on set every day who were producing in that capacity. I was very excited every day to come to work and only be a director."
Perhaps unsurprisingly for such a prolific filmmaker, Swanberg is open to try all aspects of the filmmaking process. Just before coming to London, he'd wrapped on an episode of an upcoming HBO series, Looking, the first time he'd worked with someone else's script.
But he hopes that however big the projects get, he'll be able to find the same relationships he's enjoyed to date, such as with frequent collaborators Ti West and Adam Wingard.
"A lot of filmmakers can get hung up on thinking everything's equally important and has to be perfect before they can make a movie. And I think most of the people that I've been working with and are able to work quickly, none of them are perfectionists in that way. What's important is to create the environment and get started.
"Those demands obviously change as the movies get bigger and I'll be curious to see what that means when I can't just jump from project to project."
The experience of making Drinking Buddies could well be the first step to those bigger projects, so would Swanberg ever consider a big studio film?
"I saw Gravity the other day and I can't wrap my head around conceiving that stuff. It's not how I think about filmmaking so there would have to be some intermediary stuff, but I'm certainly open to it.
"I used to sort of assume I'd hate it so I never pursued it, but now I'm a little more curious to dip my toes into all those different waters."
Drinking Buddies is out in UK cinemas on Nov 1 through Sony