Nightmarish thriller Blind Sun, the debut film by the Lebanon-born director, is one of the festival hits of the year.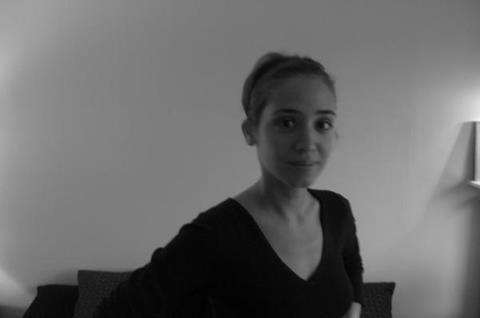 Blind Sun started off with an image. "A setting, an atmosphere," recalls director Joyce Nashawati of her feature debut, a tense psychodrama steeped in paranoia and socio-political dynamics. It has turned heads at every
film festival it has played so far including Thessaloniki and Sitges.
"I wanted a mystery film that takes place in full daylight by the Mediterranean Sea," she explains. "I started to think about it during a hot summer near Athens. A forest fire had turned the sky over the coast an eerie orange colour. There was ash falling over us. It felt like the end of the world, as if the end of the world had a terrifying beauty."
The drama uncoils in a Greek resort during an oppressive heatwave. With water short and violence in the air, an immigrant by the name of Ashraf (played by Palestinian actor/film-maker Ziad Bakri) guards a French family's villa while they are away. Driving down a dusty road, a policeman pulls him over to check his papers and the nightmare begins.
Nashawati weaves into her dystopian vision many of the most incendiary themes facing Europe right now —immigration, racism, climate change and economic disparity.
"The idea was to be in a pre-apocalyptic time zone. A parallel present or near future. It's like putting a magnifying glass on some parts of reality to make them take over. And since I tried to construct the world and feel of the film like a nightmare for the main character, they are meant to be an organic part of the suspense. When I started writing, the media hadn't highlighted the Greek crisis yet; it was before it took place. There were
lots of homeless people in Paris and I was nostalgic for the Greek sunshine."
Nashawati has great affection for DIFF, a festival that has supported her work since her first short film and where she met her French distributor, Pretty Pictures.
"It will be very interesting to talk about Ashraf with an audience of Arab origin because of the way he and my film are 'Arab', which is one word for so many different things," she says. "It's important the Arab world is
allowed to think of itself in a multiple and free way, and tell stories to itself through different genres and motives, not only realist dramas."