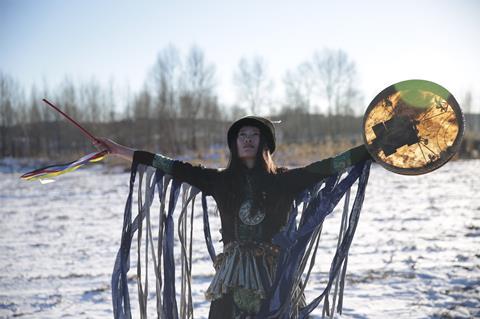 CAI Chengjie graduated from Shaanxi Technology University, where he studied Art Design. Previously, he worked as director for Chinese television, and The Widowed Witch marks his feature film debut.
The Widowed Witch premieres at IFFR on Monday, Jan 28, and plays again on Tues 30, Wed 31, Thurs 1 Feb and Sat 3 Feb.
How did you get into filmmaking?
I was a TV show director in CCTV (China Central Television)'s CTV North. Then I worked in CCTV-12's The Columns Show for 5 years. The Widowed Witch is my directorial debut.
What was your inspiration for The Widowed Witch?
I have always yearned to make a film about my hometown through a unique perspective, with a unique character, and in a unique way of storytelling. There are also real life stories I heard from other sources such as the news that I tried to integrate into my film in order to reveal a fuller picture of the local life in my hometown.
Was this project developed through any labs (for example Torino Film Lab)?
No.
What was the biggest challenge when working on the film?
We have to finish shooting in a short period of time because of low budget, and a lot of our non-professional actors worked in big cities in Southern China, and they only went back home for family gathering during Chinese Spring Festival. In this case, they had to go back for work as soon as the holiday ended, so we had to finish shooting before their return to the city.
What are the key lessons you have learned from your film projects to-date?
It's very important to express your view through your own unique perspective.