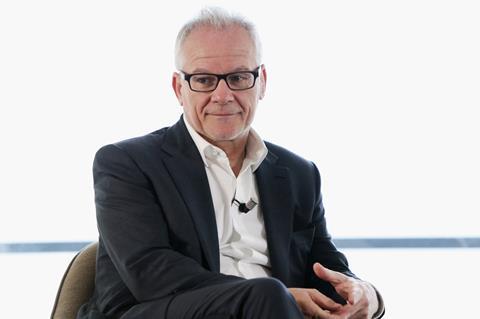 Following the unprecedented cancellation of the 73rd edition of Cannes Film Festival due to the Covid-19 pandemic, delegate general Thierry Frémaux opens up about how he is feeling on the eve of what should have been the opening week of the festival, originally scheduled for May 12-23.
Frémaux also talks about plans for the 2020 Official Selection, what the event plans to do to support cinema over the coming months, and his hopes that Spike Lee will make it for the 2021 edition to take up the role of president of the jury.
It's the eve of the Cannes Film Festival's scheduled May 12 opening. How are you feeling?
On a personal level, I'm overcome with a great sense of melancholy and nostalgia. I've been going to the festival for 35 years. It's my job, but beyond that it's also an amazing convivial, human, artistic and gastronomic event, not just for me but for everyone who goes. Every year, we live an extraordinary experience. On a professional level, I'm facing an unprecedented situation, but with serenity. At the festival, we've decided to take this difficult situation, which is hitting everyone, as an opportunity to think about the future.
Did you ever think you'd see the festival cancelled in your lifetime?
Never! Gilles Jacob never went through something like this. Cannes has only ever been cancelled once, due to the Second World War, and stopped once, in May '68. I could never have imagined something like this. Who could foresee that so many countries around the world would be caught out by the epidemic?
The original May 12 opening would have been just a few days after VE Day celebrations marking the end of the Second World War in Europe. Does this resonate with you, given that the onset of the war was one of only two events that have led to the festival's cancellation?
Every year, we deal with complications, many of which are never made public. We've had other worries ahead of previous editions but nothing comparable to this year. In 2003, there was threat of Sars, and then there was the eruption of Iceland's Eyjafjallajökull volcano in 2010. Sars did make me reflect on the fact that one day Cannes could be cancelled. In February, this feeling came back and I began to get a sense of the gravity of the situation that lay ahead. Since then, we at the festival have been dealing with these events as calmly as possible, expecting the worst, and hoping for the best as we continue with our mission.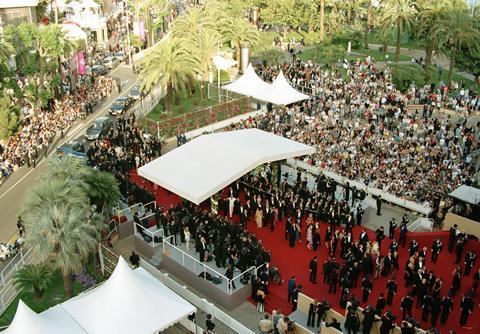 Are you still hoping that you'll be able to hold a physical edition of Cannes later this year?
Under the circumstances, a physical edition of Cannes 2020 is hard to envisage, so we'll have to do something different. A 'festival' is a collective party, a spectacle that brings together an audience in a given location, in this case on the Croisette, in the presence of thousands of people. Everyone understands that that's impossible this year. The Cannes Film Festival, which by its nature is a globalised institution, can't escape being a victim in the same way as the rest of human activities.
Cannes has always been an inherently international event. Would it have been possible to keep the spirit of the festival this year without the presence of stars and professionals from across the world?
Cannes could only have taken place as it normally does with the stars, the public, the press and the professionals. It wasn't possible for health reasons, so it wasn't possible at all. The festival should always show its best face.
Are you still determined to announce an Official Selection?
Yes, we're working on the list of films that should have been part of this 73rd edition. We'll announce the list at the beginning of June. All the films are scheduled to be released theatrically between now and spring 2021. The selection probably won't be under the usual structured format that we all know with the Competition, Un Certain Regard and Out of Competition sections. It would have been ridiculous to behave as if nothing had happened. But in our heart of hearts what we want to do is promote the films that we saw and loved. We received films from around the world, magnificent works, and it's our duty to help them find their audience. Once we've announced the list, the aim is to start organising events in cinemas. Professionals the world over with whom we're in contact on a daily basis, tell us that this represents an opportunity for their projects.
Can you give a bit more detail on how the selection will work. Will films in this special selection be invited back for the 2021 edition?
No. Only films which are destined to come out in theatres between the summer of 2020 and spring 2021 are eligible for selection. A number of potential submissions have chosen instead to wait for the selection process for Cannes 2021, which begins in the autumn. There is a third category of films that are now being released directly onto the platforms. For now, we focused on the films that are due to be released in theatres and need our support.
How did you continue the selection process under lockdown, which began on March 17 in France?
We all worked at home, which isn't such a bad thing during the selection period. The selection team is assiduous and on good form. For the cinephiles that we are, it's such a privilege to be in the front row of creation. I'd love to publish their notes, which are brilliant, instructive and funny. We received the films by links, and we'd discuss them via written notes or teleconferences. We saw the same number of films as usual, more than 1,500 feature films.
You usually build the Official Selection over the course of a year. What percentage of the Selection was in place at the moment of the lockdown?
The Selection took place as normal, at least as normally as it could do in this period. We were sent films from around the whole world, even during the lockdown, and the Selection was at its usual stage at the moment of the lockdown. But the months of March and April are the most important months, and less than 20% of the Selection was in place.
Could you already feel the impact of Covid-19 at the beginning of the year? Did you receive less submissions from Asia, for example, where the virus first hit?
No, absolutely not. We continued to receive a lot of Asian films. There have been more deaths in Europe and the United States and we haven't received fewer films from these parts of the world either.
Were there any titles that were withdrawn as a result of the health crisis? Did this disappoint or upset you?
There was only one example. When it was announced that Cannes couldn't take place in July, one producer and sales agent withdrew a film to put it in Venice. But that was not a problem because we wouldn't have selected it. But this behaviour is an exception because the whole world has remained faithful to Cannes.
Are you planning to have juries or awards?
No, it's impossible to gather a jury.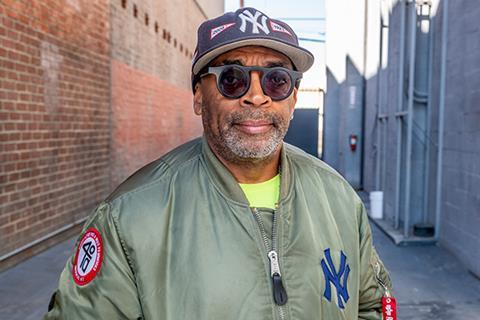 Spike Lee was to have been the president of the jury this year. Will he take up the role next year instead?
Spike Lee told us he will be faithful to us, whatever happens. I hope that we'll be able to make it happen next year. We exchange a lot of messages. He is symbolic of a city, New York, which has been particularly hit by the epidemic. The short film he just made capturing the city under lockdown with Sinatra singing 'New York, New York' is extremely moving. But his engagement does not stop him being amusing in his messages which he always ends with "Vive la France!" and lots of small blue, white and red flags. And to tell you everything, he showed us a beautiful film he made with Netflix [Da 5 Bloods]. The pitch? A group of Afro-American Vietnam War veterans in their 70s who decide to go back there because they have one last thing to resolve. It makes you want to see it, doesn't it? It was the surprise that he gave us and it should have marked Netflix's return to the red carpet, Out of Competition of course. We were set for a fabulous Cannes.
There are lots of rumours circulating about possible collaborations between Cannes and festivals like Venice, Toronto, San Sebastian and Zurich. Can you give some details?
Yes, we are talking with our friends and colleagues. An exceptional situation needs an exceptional response. Numerous festivals invited us and it's a touching gesture in this context where unity and solidarity are essential. With the Cannes 2020 label and the online Marché du Film, a 'Cannes hors les murs' [outside the walls] will be the third plank of our redeployment this autumn. We'll go to Toronto, Deauville, Angoulême, San Sebastian, New York, Busan in Korea and even the Lumière festival in Lyon, which is a festival of contemporary and classical cinema, which will host numerous films. And with Venice, we want to go even further and present films together.
Could you give a few more details on how this might work?
We're working on this right now as these plans depend on the public health situation. We'll know more in June. The key thing is to support the films, rather than beat our own drum. Wes Anderson's film [The French Dispatch], which we saw and liked already in December, should have started its career in Cannes and we are proud of that. It was the same with Nanni Moretti's new film [Three Stories]. If they have to go elsewhere, I will be very happy for them. The essential thing is that the largest number of spectators possible gets to see them. Those two films are fantastic, as is Soul, by Pete Docter, which we also saw.
If sales companies decide to show their Cannes 2020 label films to buyers and the press in the online Marché du Film, won't that be tantamount to a virtual Cannes Film Festival in a way?
No. The Marché du Films will be reserved for professionals, not for the press. A market is a place where films, extracts, trailers, completed films are exchanged. It's not a festival. I'd like someone to explain to me what a digital festival is exactly? What is its audience? How is it organised in terms of time and space? Would the directors and producers of the films be in agreement? How do you stop piracy? Who would be the privileged few to see it? What would the financial conditions be? Would the films shown come out in theatres? Parts of the media like to talk about a digital festival but there have been no serious investigations into what that means exactly, and what the end result would be. It would only really work for films destined only for release on the internet rather than those films with a hope of getting into theatres. And that is far from Cannes.
Some cinema professionals have expressed frustration towards the festival over the lack of clarity over its plans. What is your response to these criticisms?
The absence of clarity comes first from the unknown into which the whole world has been plunged. We have been very clear about our intentions. Cannes should have taken place in May, and we had until April 15 to confirm it. We announced on March 19 that we were postponing until the start of July. But on April 13, the president [Emmanuel Macron] forbade all festivals for the rest of the summer. So we had to give up with our plan for July. We then organised the digital Marché du Film and announced the creation of a label with the selection at the start of June. And I've just told you that we will announce our plans for the autumn in June. That's a calendar that's perfectly clear.
It's true that a part of the media wanted the cancellation of the festival. And a cancellation was obvious. But, with [Cannes Film Festival president] Pierre Lescure, we didn't want to simply abandon the field and move onto the 74th edition, leaving behind all those who depend on us. Exposure at Cannes is irreplaceable, but that also confers duties. We want to be there for the day when cinema returns to our lives, to our theatres, and to the public. We are facing an unprecedented situation and we have taken the time to reflect and come up with a redeployment that works for everyone: we have the support of professionals and artists from the world over. I have spoken to my friends at the Tour de France, they're exactly in the same situation.
Do you think this global health crisis and the resulting lockdowns could do irreparable damage to the cinema industry?
One shouldn't try to play the forecasting game. Nothing irremediable will happen if we fight with conviction and together: cinephiles, spectators, artists, professionals and journalists. This health crisis is impacting the whole world, we're all facing the same event. Cinema industry professionals will emerge weakened from all this. We will have to climb the hill and it will be a long trek. It will require pedagogy, discipline and benevolence. But for cinema theatres, from the independents to the large groups, the task will be financially huge, as it will be for the rest of society.
Alongside exhibition, the whole distribution chain will have to be strengthened. The other worry is film shoots. Filmmakers are trying to continue their work, to write and get back up and running together again with a new calendar. Cinema is a cultural industry that employs thousands of people, from the humblest apprentice to the director, from producer to distributor or exhibitor, from Paris or New York, to a province in Italy or India.
Do you think the cinema industry will rebound?
Yes. Of course. The announcement of the death of cinema is nothing new. What is, is the fact that we know full well that it's not true but the media, even in France, doesn't say it enough. So, yes, everything will bounce back: as Sartre wrote in The Words once cinema was invented, it became clear that one couldn't live without it. But I see a difference in attitude between the French and Anglo-Saxon press, which seems more pessimistic and more inclined to publicise the success of the platforms rather than supporting exhibition.
How do you think the health crisis will impact the sorts of films that are conceived during this period? Do you think the global lockdown could result in films which are more insular and less open to the rest of the world?
I trust filmmakers, screenwriters and all creators to take the pulse of what we're living today and to transform it and transcend it. Through our selection work this year, we could see a new generation emerging which has already taken into account the challenges we all face today. These creators are determined, often funny and carry a vision of their epoque: its disruptions, social anger and its rejection of the fantasy of this digital civilisation.
It's an interesting question: there is a wider debate that the cinema world has to take on board, namely how the culture of series has impacted our relationship with fiction, stories and romance. The success of the series – their choice of subject, the quality of their screenplays, dialogue, their discovery of new talent – has been a considerable development over the last 15 years. Cinema possesses a universal dimension that 'television' – I say 'television' because the platforms essentially have their roots in a culture that was created in the 1950s by television – doesn't have yet but it still must interrogate itself about its recent past and its future.
The lifting of the lockdown in France and across the world could be a slow process. How long do you think it will take the industry to get back to normal?
If there isn't a second or third wave, the public will come back to the theatres but it will take two or three months from the opening of the cinemas. If it is in July, as we hope, that could make for a great autumn. But we shouldn't start reopening if the conditions aren't all there. The technical process of getting up and running again could go quite quickly but the larger process will be long. If people really go back into the theatres after the summer and shoots start up again, that will already be a great victory and we'll be ready for a splendid end of the year, which will set us up to launch the coming year. But the key is to find a treatment for the virus. Until then, we will be living differently. But the polls show that people want to go back to the cinema.
What will be the biggest challenges?
First off, cinema theatres for reasons that are easy to imagine. They will have been without any revenue for months, and will emerge weakened from all this. Once the lockdown is lifted, they will have to start from zero. From the independents to the large groups, the stakes are high – as it is for the rest of society. Shoots, especially in the regions where they account for lots of jobs, either directly or indirectly. And the job for festivals won't be any easier in 2021 as there will be fewer films available.
You have always been a big supporter of arthouse cinemas through your work at the Institut Lumière in Lyon, which manages four theatres in the city. Are you worried that the arthouse circuit will be badly damaged?
The best way to support cinema theatres… is to go there. A long time ago a theatre in Lyon 'celebrated' its closure with a final show. The manager said, "Thanks for being so numerous tonight, but I'm not thanking you for not having been here in such numbers the other nights." That says it all: if one doesn't go, theatres will die, period. It will require some effort, but there are worse things than going to the movies, no?
There will need to be protection measures, especially around rents, and economic safeguards. The way the Germans do it: no dismissals, and everyone stays ready for a return to normal. We protected the banks in 2008, so let's protect cinemas, theatres and bookshops in 2020. Personally, to live, I need my bank. But I also need cinema.
Do you think the big-screen experience risks been eclipsed by digital distribution?
Not at all. Of course, we've seen that the platforms are the perfect model for the lockdown. But when Avengers broke box office records to become the most seen film in the history of the cinema, did everyone say the platforms are going to die? Since the beginning of the digital era, we've been asking the wrong questions. Cinema on the big screen has lived alongside cinema 'outside the theatres' since the invention of television. One day, there were more TV channels, then DVD and now the platforms. They exist side-by-side perfectly well. Why does the press spend its time announcing the decline of the theatres when it's not true. And why do they say we're opposed to the platforms. Cannes is happy about the existence of the platforms. They have a brilliant production policy, nourishing themselves and nourishing the history of cinema and the artists. The only thing we disagree on is the fact that films that play in Competition have to be destined for a theatrical release. But you need everything: theatres, small screens, films and series.
But this digital society, this digital civilisation, is not real life, where energy circulates, where we confront our ideas, our opinions, and talk about subjects which animate and impassion us. What are we watching at home in this moment? Lots of cinema movies. The need for fiction is necessary. Before cinema carried this alone. Let's imagine for a second a situation which is the opposite of what we're living now: a computer virus wipes out all our computers. What would the result be? People would immediately rush to the theatres, the hundreds of millions of spectators of the post-war period, before the arrival of TV, would return. Sadly, we're living the reverse. The cinema is out of bounds while televisions and the platforms are the only means available to watch films. It's a shame because we had a fantastic 2019. But we'll be back more strong in 2021.
As May 12 approaches, have you received messages of support and solidarity from filmmakers and other personalities with strong links to the festival?
We've received lots and lots of messages from the whole world and I suspect there will be even more during the week of May 12. Everyone congratulates the festival for the force of its convictions, its clarity on its positions and its defence of films and artists. When we finally get to see everyone again, there will be a huge party.
France will start easing its lockdown on May 11. What is the first thing you will do?
I will go and place flowers on the graves of dead friends. And then I will go back to screening films to complete the 2020 Official Selection.