Paramount Pictures International's comic book adaptation holds off five new entries to retain the UK number one spot.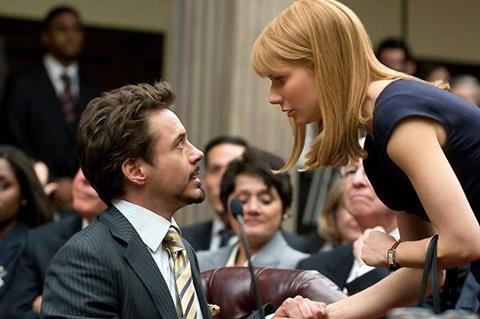 Five new releases competed for the top spot in the UK this weekend, but they were unsuccessful in ending Paramount Pictures International's Iron Man 2's reign at number one, which added $4.8m (£3.2m) in three-day takings, to a cumulative UK gross of $21.9m.
E1Films UK's family comedy Furry Vengeance was the most successful of the challengers placing second, after generating $2.7m (£1.8m) from 428 screens, a $6,000 screen average. Debuts of Warner Bros' horror remake A Nightmare On Elm Street, Fox International's comedy Hot Tub Time Machine and Sony Pictures Releasing International's rom-com The Back-Up Plan followed, grossing $2m from 354 screens, $1.4m from 396 screens, and $1.1m from 279 screens, respectively.
UK production Four Lions debuted in sixth position, recording a weekend gross of $911,000 (£609,000) from 115 screens for Optimum Releasing, pushing down last week's number two, PPI's How To Train Your Dragon, to seventh place. A bleakly dark comedy about four British terrorists from director Chris Morris, Four Lions averaged $7,700 for each screen it played, the second highest average of the week in the market, behind Iron Man 2.