Dir: Rob Heydon. UK. 2011. 99mins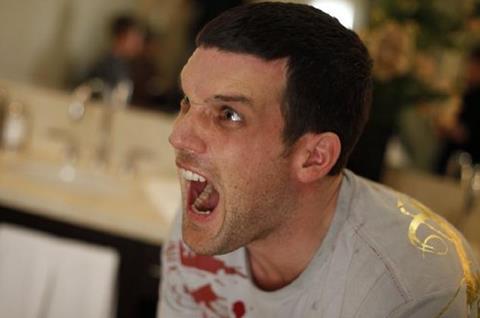 Trainspotting was one of those films that proved to a perfect combination of source novel (Scottish writer Irvine Welsh), director (Danny Boyle), new acting talent (Ewan McGregor and Kelly Macdonald) and a special marketing campaign. Some 16 years later this adaptation of Welsh's 1996 book instil sense of dynamism into its story of the rave scene.
Rob Heydon does a good job in replicating the 1990s drug scene.
The fact that Welsh's Trainspotting prequel Skagboys has just been published gives Irvine Welsh's Ecstasy (the proprietorial tag seems a little over-the-top) a newsworthy spin, though the film – which screened at the Glasgow Film Festival and had a brief UK opening – is of more limited interest.
Edinburgh-based Lloyd (Adam Sinclair) works as a drugs mule for local drugs boss Solo (Carlo Rota), but when he is given a hefty stash of ecstasy tablets he and his best pals Woodsy (Billy Boyd) and Ally (Keram Malicki-Sanchez) decide to push drugs at their own underground nightclub.
Heather (Canadian actress Kristin Kreuk) falls for Lloyd and his druggie lifestyle while it comes as no surprise that Solo is less than pleased that a rival drug dealer is having success in his town. In amidst the partying, drugtaking and lovemaking there are moments of drama (there's a sub-plot about Lloyd's booze-addled father, played by Stephen McHattie) but the film is never more than by-the-numbers.
The project has been long in development, and while director Rob Heydon does a good job in replicating the 1990s drug scene, the story is oddly unmemorable despite a series of enthusiastic performances.
Production companies: Ecstasy Film Production Services, Silver Reel
International sales: Intandem Films, www.intandemfilms.com
Producer: Bob Heydon
Executive producers: Joni Cuquet, Michael Heydon, Ashley Pover
Associate producers: Norman Evans, David Korchok
Screenplay: Rob Heydon, Ben Tucker, based on the novel by Irvine Welsh
Cinematography: Brad Hruboska
Editor: Jeremiah Munce
Production designer: Dean A O'Dell
Music: Craig McConnell
Website: www.ecstasymovie.com
Main cast: Adam Sinclair, Kristin Kreuk, Billy Boyd, Stephen McHattie, Carlo Rota, Ashley Pover, Keram Malicki-Sanchez, Alex Lifeson, Luke Gordon, Stefan Hayes