Japanese studio Toei has launched a major digital restoration programme of its extensive library, starting with Kinji Fukasaku's Battles Without Honor And Humanity, which is screening in Cannes Classics next month.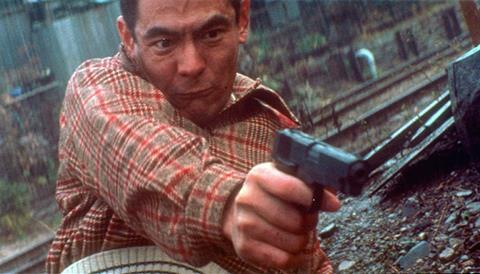 Cannes is holding the international premiere of the digitally remastered edition of the 1973 Toei production, starring the late Bunta Sugawara.
"Bunta Sugawara does not just belong to Toei, but is a treasure of filmdom and movie lovers everywhere," said Toei's managing director, international sales and acquisitions, Satoshi Shinohara.
"It is our greatest honour to have an opportunity to show Kinji Fukasaku's masterpiece, Battles Without Honor And Humanity, to people across the world in the Cannes Classics programme. Unfortunately, Mr. Sugawara passed away last year, but we couldn't be happier to share his glory with others."
Toei is also restoring the 1999 Ken Takakura film Poppoya and selecting further titles from its library, which will be packaged for sales and circulated to international film festivals. Toei's international sales team will commence sales on the first titles at Cannes.
The recent deaths of iconic Toei stars Takakura and Sugawara, who both passed away in November 2014, and the subsequent tributes around the world, have accelerated the restoration and packaging of the classics they appeared in.
Other titles being restored include The Bullet Train (1975), which inspired Hollywood movie Speed, the Abashiri Prison series and Tomu Uchida's A Fugitive From The Past (1964), which starred Takakura in an early supporting role.
Cannes Classics was established in 2004 with the aim of showcasing rediscovered and restored cinematic masterpieces of the past. The screening of Battles Without Honor And Humanity marks the first time that a Toei production has screened in the programme.