ACTOR: "A lot of auditions that I go in for, they ask, 'You can lose that, can't you?'," says Jodie Comer with a laugh, but she actually doesn't mind the fact she rarely gets to use her Scouse accent.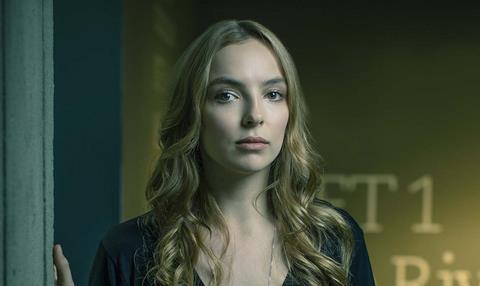 Click here for more Stars of Tomorrow
"I find that if I do my own accent, it's a lot harder to separate myself from the character."
Originally from Liverpool and currently based in Bristol for filming, the 23-year-old Comer rose to prominence in BBC legal drama Justice, going on to star in Good Cop and My Mad Fat Diary, and has spent recent years searching for challenging roles.
"Sometimes people need to see you doing something to believe you can do it," Comer says. "I don't want to feel like I'm winging it."
One such role was BBC3's first major online drama thriller Thirteen, in which she played a young woman trying to fit back into normal society after being abducted.
"It was something that I've never, ever experienced and hope I never do. That tested me in a way of imagining a situation you've never experienced being in," she says.
Next up for Comer is the second series of BBC1's hugely successful Doctor Foster in which she starred as a homewrecking mistress but, first, she is finishing up on lavish Starz series The White Princess, the sequel to The White Queen, in which she plays the title role of Elizabeth of York.
As with losing her accent, the costumes have helped her: "They take longer to get ready but it's a completely different feel, which really helps you to get into character and feel the period."
Earlier this year, she finished production on her film debut in Mark Gill's Steven, a portrait of UK rock star Morrissey as a young man before he joined The Smiths.
Comer says: "I'd never done film before and I got myself paranoid thinking, 'Oh God, I'm never going to do film!' You always get so far and it never comes off."
That certainly looks set to change.
Contact Jane Epstein, Independent Talent Group janeepstein@independenttalent.com